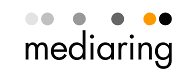 Netpluz Asia to Pay S$3M for Mediaring Communications Assets, Aims to Build Pole Position for Managed Services in Asia
Newcomer aims to harness critical properties from one of Spore's pioneer developers of Voice-over-Internet Protocol technology
SINGAPORE, 25 January 2016 – Netpluz Asia Pte Ltd, a newly formed homegrown managed services provider, said today it is paying S$3 million for the business assets of two Mediaring communications companies – Mediaring Network Services (MRNS) and Mediaring Communications (MRC).
The purchase, which is staggered over four phases till mid 2017, will complete a full circle for Mediaring, a company formed in Singapore in 1994 and became a trailblazer at its initial public offering in 1999. At Mediaring's height in 2000, it had the largest market share worldwide as a one-stop service provider of voice, data and computing services with leading- edge VoIP technology.
Netpluz Asia, comprising a management team who worked in Mediaring in 2005, has agreed to purchase the commercial assets of the brand. The retail assets of Mediaring will continue to remain with its existing owner, publicly-listed Si2i Ltd.
With the transfer of MRNS and MRC underway, Netpluz Asia aims to:
Inject newer systems and technologies and offer the likes of cloud computing, IP Private Branch Exchange (IP-PBX) and data analytics to corporate customers;
Enhance its managed service offerings to the 2,000 active customers from the MRNS and MRC pool, substantially increasing its overall group of clients; and
Leverage on Mediaring's technology jewel of its ownership of a significant number ofbInternet Protocol Version 4 addresses, an extremely valuable asset that is experiencing rapid depletion given the on-going explosion of the internet.
On the cards are plans to establish a regional footprint with in-country offices in Indonesia and Malaysia to directly support customers in these markets. The goal is to become a leading managed communications service provider in the region.
With the integration of the Mediaring assets and projected growth from the regional perspective, Netpluz Asia is looking to generate annual revenues of S$10 million in 2017.
While there is no shortage of managed service providers in the IT market, Netpluz Asia is solely focused on small and medium-sized businesses. The Mediaring acquisition will beef up its pool of small-business customers as well as targeting medium-sized organisations with five to 200 users.
There are currently other IT service providers which target larger enterprises, but many do not offer a gamut of offerings to small-and-medium-sized businesses.
Netpluz's Managing Director Lau Leng Fong said: "Netpluz evolved into its current form because of its strategic focus of offering managed services over the internet to smaller and medium-sized companies. We add value by delivering high quality managed data, voice and video services over a single, converged network."
"Small and medium-sized businesses are springing up in Singapore and the region. These businesses find it hard to leverage on emerging technologies in a comprehensive manner because large managed service providers do not necessarily allow them to benefit from economies of scale. Hence, these smaller players end up taking a piecemeal approach to technology implementation," said Mr Lau.
He explained that the current information technology needs of small and medium-sized businesses are met, to a small extent, by system integrators who have the ability to address the nuts and bolts of technology. However, these same system integrators are often unable to harness the power of the internet via the simultaneous use of data, voice and video.
Looking ahead, there are plans to introduce a string of new services in Asia, including a surveillance video system that is able to pump out data via emails without any human intervention. Customers will have a choice of implementing this service either on their networks or have it managed remotely on Netpluz Asia's hosting systems.
-END-
About Netpluz
NETPLUZ is formed by a team of highly competent infocomm professionals with more than 15 years of deep industry expertise and proven experience. Firmly believing that communications form the backbone of any business, NETPLUZ simplifies and satisfies communication needs of our clients through the delivery of high quality Managed Data, Voice, Video and Cyber Security services over a single, converged network. Backed by a strong technical support team, NETPLUZ managed services are designed and operationalized with cost efficiency and business productivity as the baseline, with uncompromising service standards. For more information on Netpluz Managed Services, contact us at contact@netpluz.asia or visit us online at www.netpluz.asia.
Media Contact:
Rueburn Liang
Marketing Manager
Netpluz Asia Pte Ltd
Phone: +65 6805 8917
Email: rueburn.liang@netpluz.asia