Content Delivery Network (CDN) Service
Next generation CDN for secured, high performance content storage and delivery.
The global demand for CDN has mirrored the growth in Internet traffic. In recent years, consumption of content over the Internet has rocketed, primarily driven by consumers' seemingly insatiable appetite for video streaming in every form – from user-generated content to movies, television shows, music concerts and sporting events.
In Partnership with Conversant, a leader in Digital Media Enabler, Netpluz CDN service enables content providers to deliver multi-media content swiftly, securely and reliably to end-users across the globe.

The Faster, Safer, Better Way To Deliver Content
The CDN service leverages on the globally distributed edge points of presence (PoPs) to lower network latency, offload origin and reduce serving costs. As part of the largest CDN Federation in Asia, members of the federation are able to consistently deliver optimal user experience at a low cost, while earning more revenue.
Netpluz CDN services also includes:

Web-Acceleration
The customer's website loads faster for the end user's experience by delivering the site from a distributed network of thousands of servers around the globe.

File Download Optimisation
Files are uploaded in advance to Netpluz for customers who want to make large, fast, reliable downloads (e.g. software, 'download-then-watch' video) available to end-users, where either scale or geographical reach is important.

Media on demand
Netpluz customer uploads the Video or Audio content and the service makes the content available over a wide range of protocols to support Windows, Linux, and Mac along with a wide-range of tablets and mobile phones.

Live Streaming
Netpluz CDN Live Streaming service enables customers to stream video of live events over the Internet and scale to cope with large audiences. Upon encoding the stream and publishing it to CDN, the stream will be available to wide range of devices over different protocols.
Dynamic Adaptive Streaming Video to Suit the Bandwidth of Users
To give an optimal video streaming experience, a video stream needs to adapt the encoding rate of the movie to match the available bandwidth. SwiftServe streaming architecture supports Dynamic Adaptive Streams where bitrate/quality of the video stream is adapt according to the available bandwidth and CPU power.
To use Dynamic Adaptive Streaming on SwiftServe:
For Live Streams: to use an encoder that supports multi-bitrate publishing
On-Demand video: to upload several versions of each movie, encoded at different quality levels (UHD, HD, SD)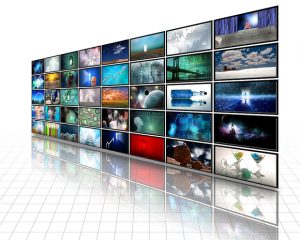 Better Management of your users' and service through:

Access Control for Users based on Business Requirements
Rules can be applied to all content requests (described by a URL pattern or a regular expression), and/or specific content requests based on geographic location or ranges of IP addresses.

Making Configurations based on Business needs via a Single Portal
Customers can provision their contents, structure CDN content based on defined entities and services, make necessary configurations (e.g. Cache Configuration) and archive logs all via a single web portal.

Analytics for Strategic Business Decisions
SwiftServe CDN reports provide data on performance, usage and client detail. Analytics are available both for individual services and aggregated across all services within an organisation.
Complete CDN Solution With Value-Added Services
To provide a complete CDN solution, customers can add the following value-added solutions into their bundle:
Advanced Analytics: reports that provide insight into most viewed content, streaming statistics and profile of end-users (Browser, Operating System (OS) and Devices).
Secure Sockets Layer (SSL) Security: allows secure acceleration and caching of website contents including static images, videos, etc.
Web Application Firewall (WAF): prevents and receives alerts on Internet-based attacks from known and unknown application threats. Some of the common attacks prevented include cross-site scripting (XSS) and SQL injection.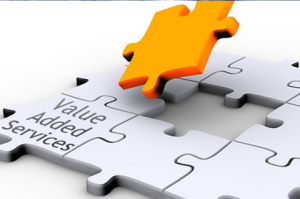 Other Managed Services you might be interested in:
Contact us to take this conversation further!