Managed Wireless LAN (WLAN)
Since the introduction of Wi-Fi technology for commercial use, its adoption has been phenomenal. Today, it is hard to imagine how an organization can function without use of Wi-Fi to connect to its local area network (LAN).
Setting up a Wi-Fi or Wireless LAN network is not difficult. The real challenge is about how to secure wireless access, ensuring that the network is robust and reliable and meeting the ever-growing demand for high bandwidth applications to be supported.
Partnering with Ruckus Wireless, a pioneer in the wireless infrastructure market, Netpluz Managed WLAN service offers secure, reliable, high performance and scalable wireless connectivity for our customers.

FEATURES
Reliable, flexible and affordable wireless network service for business environment
Secured wireless access with signal maximization coverage
High performance dual band access point
Netpluz Cloud-based Wireless Controller for centralized management
BYOD support
Guest networking and captive web-auth portal
Concurrent support for HD IPTV, VoIP and data
Captive Portal Hosting – Y5Cap
Landing Page Design

Customization / Pre-design templates
Self-Managed Banner
Video Ready

Membership registration/login

Registration/Login form
Integration with existing membership database
Hosting of database

Social Media Integration

Check-in users social media account
Standard Integration: Facebook, Twitter, Instagram
Additional integration: LinkedIn, Weibo
Support
24×7 Helpdesk Support
24×7 Network Device Monitoring
24x7x4 Faulty Equipment Replacement
Configuration change management
Patch/Firmware updates
SUPPORTED MODELS
Feature

RS300 

R500

R700

Description

Entry-Level

Mid-Range

High-End

Max. PHY Rate

300 Mbps (5GHz)

300 Mbps (2.4GHz)

867 Mbps (5GHz)

300 Mbps (2.4GHz)

1300 Mbps (5GHz)

450 Mbps (2.4GHz

WiFi Technology

802.11n (2.4/5 GHz)

802.11ac (5 GHz) 802.11n (2.4 GHz)

802.11ac (5 GHz) 802.11n (2.4 GHz)

Concurrent Users

250

500

500

MIMO

2×2:2

2×2:2
3×3:3

BeamFlex Gain

4 dB Tx

4 dB Tx / 3-5dB Rx

6 dB Tx / 3-5dB Rx

Smart Meshing

No

Yes

Yes (Future Rel)

ChannelFly

Yes

Yes

Yes
TECHNOLOGY
BeamFlex – Smart Wi-Fi Antenna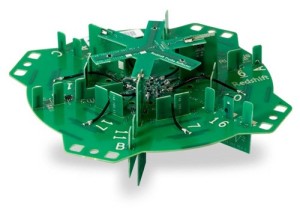 Adaptive antenna technology that maximizes signal coverage, throughput and network capacity
Delivers MIMO benefits to 802.11a/b/g/n devices
Over 3X increase in performance and range
8X expanded coverage
Stabilized wireless network performance, for picture-perfect video streaming and crystal-clear voice communications
Maximized power efficiency
Interference mitigation
SmartMesh Networking

Provides reliable connectivity between mesh nodes, using best path selection and interference mitigation techniques
Adapts in real time to environmental changes, ensuring highly-reliable and available wireless trunk links.
Utilizes efficient "tree" topology that minimizes convergence risks and latency, while maximizing performance
Features easy, one-click setup and one-screen management
Half the time, half the cost, three times the performance
ChannelFly
Leverages patented principles from BeamFlex to learn and select the best RF channel
Uses live channel activity to learn what channels will yield the most throughput
Assesses true channel capacity, not subjective noise and traffic measurements
System constantly determines proper channel; no configuration or monitoring necessary
Fast reaction (in seconds) to significant drop in throughput
Significant capacity improvement observed in congested environments (25 -50%)
PEOPLE
Experience
More than 15 years of experience in the design, support and maintenance of network from small office Local Area Network to ISP Wide Area Network
Certifications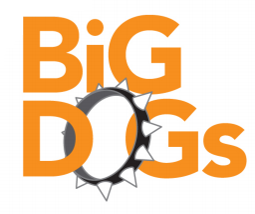 Certified Ruckus Wireless Engineer
Ruckus Wireless Big Dogs Partner
DIFFERENTIATION
Managed Services
OPEX model – Reasonable and affordable monthly payment
Centralized cloud-based wireless controller for management
Supported by highly qualified and experienced IT professionals – Ruckus Certified Engineer
Reporting
24×7 Proactive Network Monitoring
Network and Device Availability – Uptime alerts
Network and Device Utilization – Threshold alerts
Device Resource Utilization
Service Guarantees
Service Uptime
Provisioning and Service Response
Other Managed Services you might be interested in
Contact us to take this discussion further!