Netpluz Penetration Testing
Assess your network, applications and overall security programs comprehensively to keep up with an ever-changing security and regulatory landscape.
A penetration test, or Pen Test is an effort to assess the security of an IT infrastructure by exploiting vulnerabilities and weaknesses the same way a hacker would, thru operating systems, services, applications, improper configurations, or behavior of the end-user. Such assessments are also useful in validating the efficacy of defensive mechanisms, as well as, end-user adherence to security policies.
Knowing your vulnerabilities—and the ways in which attackers could exploit them—is one of the greatest insights you can get in improving your security program.
Focused to provide security across the extended networks, Penetration tests keep a check on security measures right from the On-Premise Enterprise Systems to the Enterprise Mobility solutions and their devices and networks, various websites and web based solutions, right up to the Cloud.
Netpluz Penetration Test Portfolio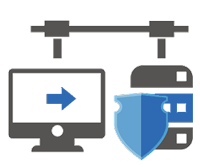 Network Penetration Testing
Evaluation of your network's ability to withstand attacks. Our certified ethical hackers, armed with the same techniques as cybercriminals, will break into your network and raise awareness about vulnerabilities and the effects of exploitation as well as end-user adherence to security policies.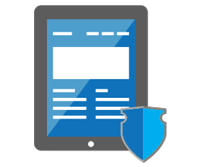 Application Penetration Testing
Comprehensive Penetration Test of your external and internal web applications to identify vulnerabilities and prioritize mitigation based upon OWASP and many others. Our Web Application Pen Test service will greatly enhance your web application's security.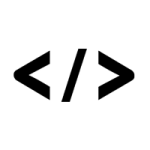 Examination of your web application's code performed by security specialists that aims to identify security flaws and withstand attacks. Analyzing the code gives the opportunity to find vulnerabilities that would not be found otherwise.

Penetration Testing Process
Penetration testing follows a step by step process to commence and conclude the tests.
Data collection to avail the details of the system to be tested
Assessing the vulnerabilities and weak links in the system
Launching the attack on the system and penetrating it
Reporting the findings during the attacks and corrective measures
Benefits of Penetration Testing
Penetration testing offers many benefits, allowing you to:
Intelligently manage vulnerabilities
Avoid the cost of network downtime
Meet regulatory requirements and avoid fines
Preserve corporate image and customer loyalty
Penetration testing to test your network is a proactive effort of protecting your network and business from risks before attacks or security breaches occur. 
Contact us to take this conversation further!
You might be interested in other Managed Services.