Welcome to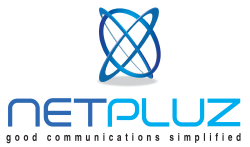 SINGAPORE'S TRUSTED END-TO-END MANAGED
ICT SERVICES PROVIDER
Netpluz is a one-stop managed IT & communication service provider in Singapore that delivers reliable, high-performance communications services to businesses across the Asia Pacific Region.
As one of the leaders in managed IT communication industry, we have established a reputation in providing fast and efficient solutions for your data, voice, video, cybersecurity, mobility and analytics needs.
We guarantee to manage these channels for you—so you can rest assured that your website and all points of communications are always up and running 24/7.
We take pride in our team of IT professionals that have extensive experience in the ICT industry and have a deep understanding of every business needs across the region. It's their commitment to unwavering standards that helped us establish over 2,000 clients that continue to engage our managed communications services to this day.