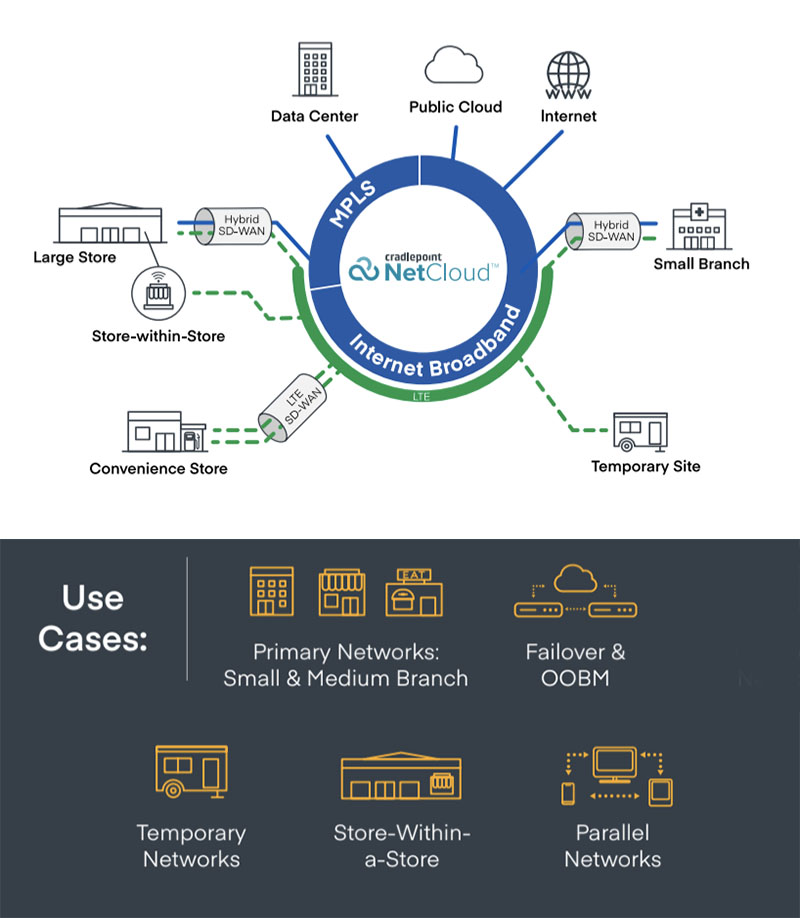 4G LTE Mobile Broadband Solution 
Netpluz 4G LTE Mobile Broadband solution provides a modern approach to wireless branch networking leveraging on for small and mid-sized organizations that need to deliver enterprise-class capabilities and high availability with limited IT resources.
Networking Challenges
Waiting for Wired Line Installation
It can take weeks or even months to get wire lines installed, depending on the region, demand, and other variables. It's difficult to gauge how long it will take in each location, leaving companies at the mercy of physical network providers or the contractors as they wait for the network access they need to communicate with headquarters and prepare for a store opening.
"90% of issues with land-line disruptions are in the last mile, so when your primary land-line goes down, chances are that your secondary land-line, the one you're using for redundancy will go down too."
WAN Downtime
What if during peak business hours, while sales are booming and your critical data is being updated, your company's wired Internet connection were to fail at one or more locations? For distributed enterprises with branch offices, the consequences of just a few minutes of downtime ripple across the entire company—impacting revenue, costs, security, and brand credibility.
Router failure
Link failure is not the only cause of a serious WAN issue. Routers can go down for various reasons including
misconfiguration of an access control list, bouncing an interface, shutting down the wrong interface, unresponsive devices after reboots, and DNS issues. In many cases, the router may be unable to receive or send IP or Ethernet traffic, making remote IP troubleshooting impossible.