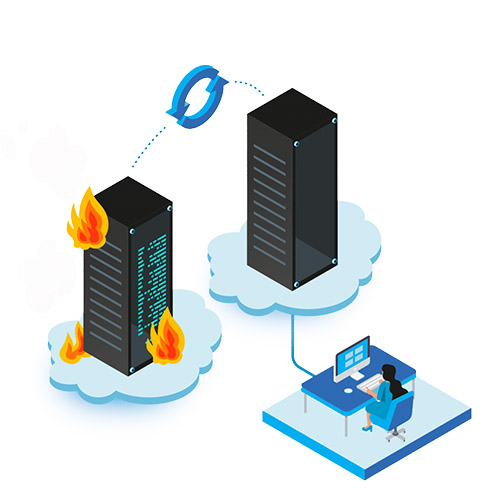 Let's face it, at some point your business digital asset or data will be at risk. It could be a machine error, a human error, a virus or even a disaster such as flooding. Not having the proper precautions in place to mitigate such risks could mean losing it all, the business hard-earned reputation and eventually financial loses. Think of your disaster recovery plan or DRaaS solution as an insurance policy for your critical digital assets and business should a disaster, something that is out of your control happen.
Developing a disaster recovery plan is a challenging task for most businesses, especially SMEs. When an unforeseen disaster hits your business, restoring it can be very critical for business continuity. Cloud-based disaster recovery can be described as a component of a disaster recovery plan that involves maintaining copies of enterprise data and workflow in a cloud storage environment as a security measure.
Continuous data availability is the absolute objective at times of a disaster. With DRaaS, business continuity planning has become seamless and cost-effective. Netpluz professionals manage and maintain the DR servers at 3 of our POPs in Singapore, thereby reducing the impact of failures at the disaster site.