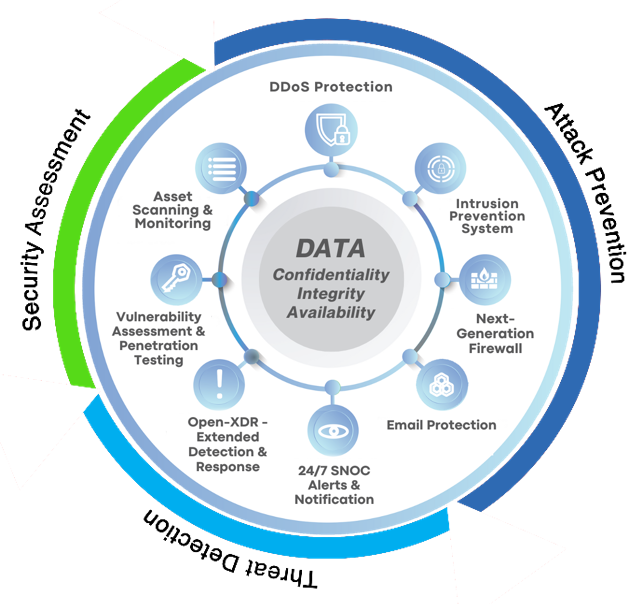 eSentinel™ is a simplified all-in-one (360°) cybersecurity protection platform for business, an additional cyber defense layer at the ISP level.
While the internet offers enormous advantages and opportunities, it also presents various cybersecurity risks.
It's where we access our critical and sensitive corporate data files, such as contracts, financial records, HR employee data.
With more businesses adopting the cloud model, it is time to take steps to protect information stored, transmitted and processed for continuing business operations.
But with all the good things the internet offer us, it also opens the door to serious, potentially devastating cybersecurity threats. 
56% Experienced a CYBER ERROR or ATTACK in the past 12 months. – Chubb Survey 2019

Believe it or not, your network might have already been compromised. eSentinel™ might just be the ONE solution you are looking for!