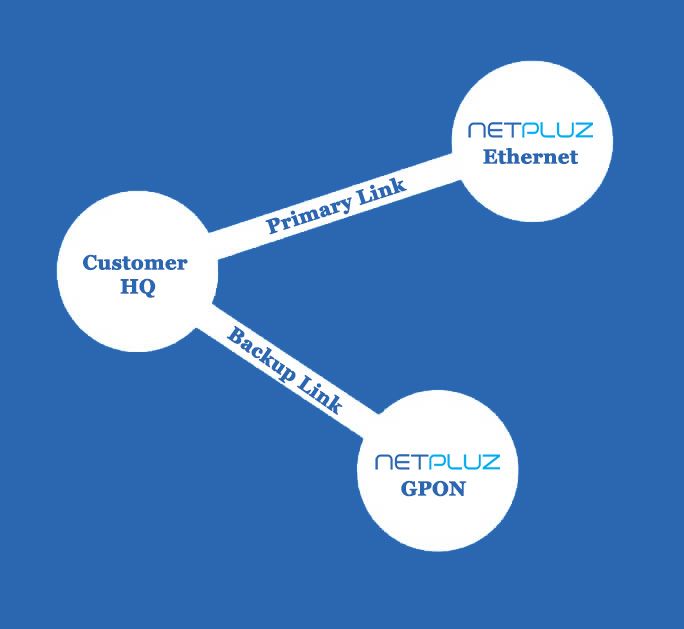 As always-on internet connectivity becomes increasingly crucial for businesses of all sizes, companies are recognising the need for unbreakable internet access.
But with large variances in internet traffic and ISP bandwidth every day – or even every hour – how can your business be assured of reliable internet connectivity and performance?
Let's face it, when your Internet is down, your business is down.
With more and more businesses moving their critical applications to the Cloud, it is imperative to consider multiple internet links (Meg@POP, NGNBN, SPTel) to secure access to your essential corporate data. It makes even more sense to ensure that these internet links are diverse for true redundancy and disaster avoidance.
The solution is link balancing. Netpluz's managed link balancing service balances loads between your LAN and the internet. Our solution monitors your traffic, determines which ISP link has the largest available bandwidth, then balancing traffic accordingly. This eliminates possible network disruptions and outages, while maintaining consistent internet performance.