DDoS Protection – Why you need to be proactive?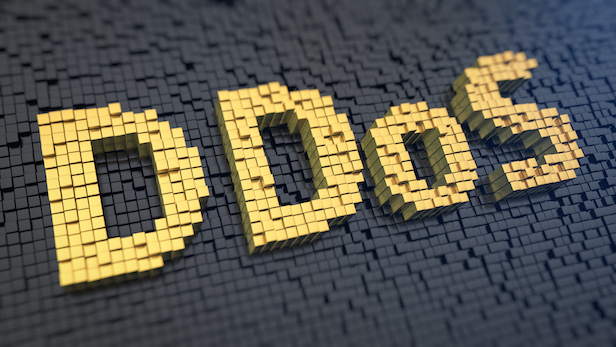 Prevention is Always Better than Cure
Understanding why being proactive is always the best solution to fight an attack.
The cost of protection is rather small compared to the cost of regret when the company's reputation jeopardized after DDoS Attack. Companies that are targeted by Distributed Denial of Service (DDoS) attacks are not only financially disadvantaged, but their image becomes polluted as well.
Moving in line with our national plan to become a leading digital economy requires us to digitize and have a strong online presence. Having a good online presence is essential for the long-term growth of any business and it's also the good way to find potential customers and gain the trust of existing ones.
But as we go more digital than ever, cyber threats and attacks are almost inevitable. Cyber Security Agency of Singapore (CSA) reported that there are 5430 cybercrime cases back in 2017. From previous year, the cybersecurity cases growing from 15.6 percent to 16.6 percent.
Distributed Denial-of-Service (DDoS) attack is the malicious attempt to disrupt normal traffic by sending floods of internet traffic to targeted server, service or network. This attempt can slow down your server and could take your whole online services down. The reason of the attack is varied, could be business' competition, revenge or part of hacktivism.
Having managed DDoS Protection towards the attacks will be the best proactive solution that any business should do. This proactive solution might help your company to mitigate the good and bad traffic that enter your company website, applications, and network infrastructures from DDoS attacks and hacking.
While the number of attacks increase in time, many of business still haven't really understand to react well to the phenomenon. Study conducted by reputable cyber security company found out that at least 34% business still don't use any protection toward DDoS and only rely on their ISP to shield them from attacks. The study also found out that 30% of the businesses that actively use DDoS protection only use it because they were a victim of DDoS in the past while the rest 35% use DDoS protection because they are required to do so for regulatory purposes.
The best solutions to deal with DDoS are knowing the risk of DDoS and to have the better understanding of the attacks, having the prevention and response plan to it. Thus, it's always suggested by all IT experts that the best defense that business owner can do is to have themselves protected since the beginning, rather than must deal with bad publicity after becoming another victim of the cyber-attacks.
Source :
https://www.kaspersky.com/about/press-releases/2018_ineffective-ddos-strategies
https://www.csa.gov.sg/~/media/csa/documents/publications/singaporecyberlandscape2017.pdf
https://www.imda.gov.sg/sgdigital/digital-economy-framework-for-action