Webinar | Cyber Risk Management in the New Digitalisation Age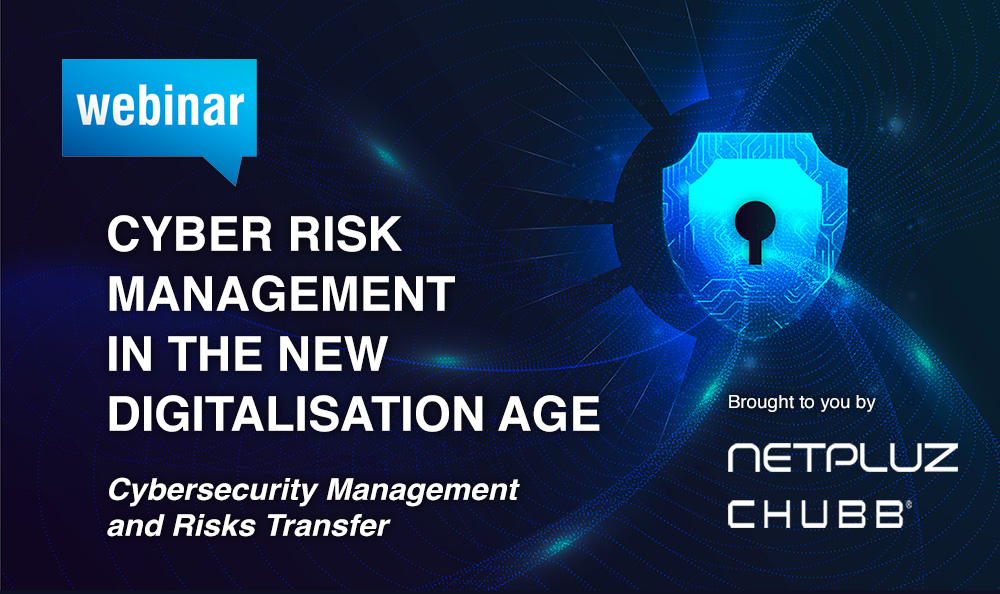 Webinar | Cyber Risk Management in the New Digitalisation Age
Cybersecurity Management and Risks Transfer
Considering the complex, dynamic network and devices that businesses must govern across firewalls, applications and cloud – Cybersecurity is no longer optional. Amendments made recently to the recent Personal Data Protection Act (PDPA) Bill will continue to have meaningful impact on businesses throughout 2021. Over the past year, there were numerous breaches and cyber-attacks and it is expected to continue with cyber threat landscape evolving at a fast pace.
Simple and hard truth is that cybersecurity is good for business. Compliance to cybersecurity help you maintain your customers and brand loyalty — setting your business ahead and apart from the rest of the competition.
Ultimately, addressing specific cybersecurity risks that affect your business's network and data security can be daunting, complex and costly to manage, which leads to many businesses overlooking its importance.
In this webinar, we will be sharing the latest cybersecurity challenges, introducing solutions and strategies that are both practical and cost-effective in protecting your business from the cybersecurity and data breaches. Register now to learn more about how to take on cybersecurity risk, compliance and management, putting your business ahead of the curve.
Takeaways include:
Cyber risks landscape today
Identify your weakest links
Business implications in the event of cyber-attack and data breach
Mitigate & Transfer your cyber risks
And many more…
Join Kenneth Wee, Commercial Director at Netpluz and Elsa Xu, Financial Lines Manager at Chubb Insurance as they walk you through how to build up your business cyber resilience and mitigate risk that often businesses overlook, especially in this digitalisation age and the evolving modern workforce.
Watch the webinar recording below to find out more information! 
Webinar Recording
Presentation Slides