Webinar | eSentinel™ – 360° Managed Cybersecurity, Simplified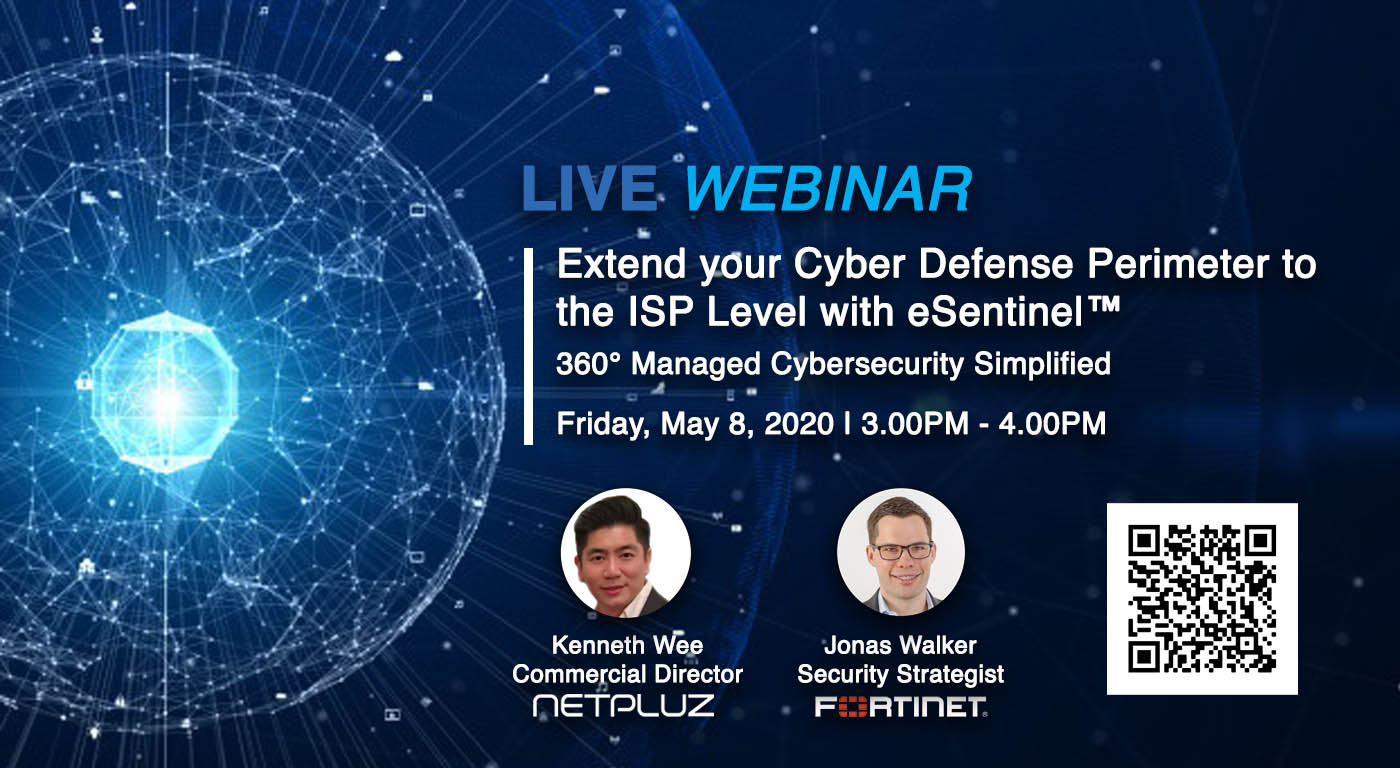 Webinar: eSentinel™ – 360° Managed Cybersecurity, Simplified
No matter how good your multiple cybersecurity tools are, an attacker will eventually find a way into your network through vulnerabilities. 
Once cybercriminals acquire unauthorised access, you can only depend on the speed and performance of your IT team, to identify the threats, to manage multiple platforms to mitigate the attack. However, the time to respond and mitigate could last for hours or even days. 
Join us for the 1-hour session to find out how you can now extend your cyber defense perimeter at the ISP level
We will be covering topics such as:
The Cybersecurity landscape
The common problems faced by businesses
What is eSentinel™?
360° Defense in Depth
and many more!
Webinar recording and presentation slides coming soon!