Breakfast Tech Talk | Fortify Your Network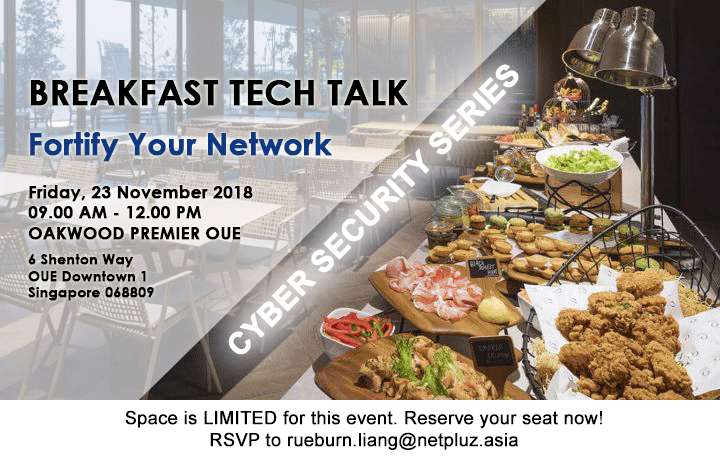 FORTIFY YOUR NETWORK
As highly-connected country, Singapore's cyber landscape resemble the world trends. And with the technology at the fingertips of billions, there are more and more attacks now than ever before.
Come 23 November 2018, Breakfast and Learn – Fortify Your Network event will take place at Oakwood Premier UOE. Addressing the threat landscape of cyber security. The event will gather senior management and Security professionals to raises awareness, share ideas and solutions to cyber security issue.
RSVP now and stand a chance to win lucky draw for  one night weekend stay with buffet breakfast for two in The Fullerton Hotel Singapore and 2 vouchers for 3 Course Set Dinner for 2 persons at Se7enth Restaurant!
Event is over. Please contact us at contact@netpluz.asia for the next event.