Breakfast Tech Talk | It's More Than Just Wi-Fi!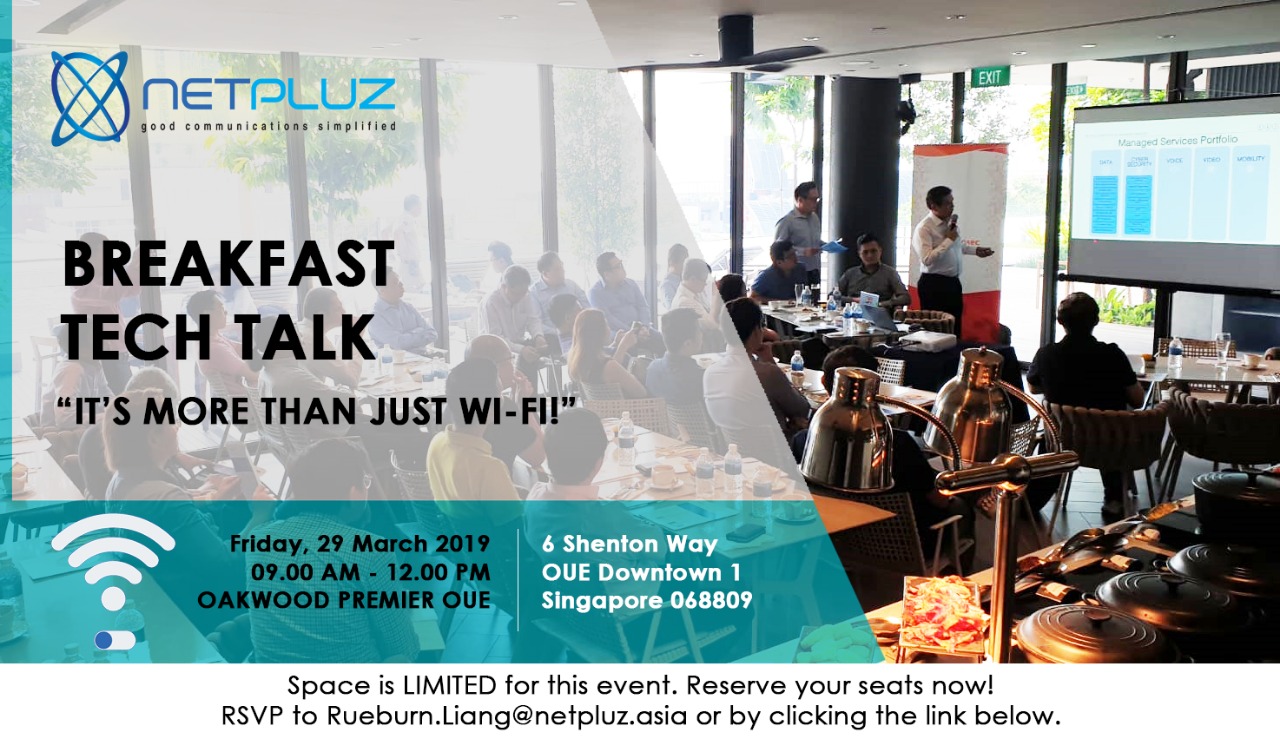 IT'S MORE THAN JUST WI-FI!
Monetizing Wi-Fi is a rapidly changing landscape. There has been a considerable shift change in consumer attitude towards Wi-Fi and in particular their willingness to pay for it. There are many reviews that shames hotel or cafe for poor Wi-Fi, and survey that show consumers will go where there is Wi-Fi. People are more and more seeing Wireless availability as just another service like water and electricity. They expect it there, they expect it free and they expect it to work well.
More retailers are looking to provide Wi-Fi to make sure that their employees and customers are always connected, to enhance their business productivity. But is there any more use of Wi-Fi aside from basic connectivity?
You may not have a Wi-Fi Marketing, Wi-Fi Monetization and/or Analytics Solution yet, but we will be happy to help give you the answers you're looking for. It's possible for free Guest Wi-Fi & Analytics to transform your business if you use it correctly.
Come 29 March 2019, Breakfast and Learn – It's More Than Just Wifi event will take place at Oakwood Premier OUE Singapore. The event will gather senior management and professionals to raise awareness, share ideas and solutions to utilize the investment you have made and turn it to the Ultimate Sales & Marketing tool to help you grow your business, increase your profitability while also enhancing users' online experiences.
Event is over. Please email contact@netpluz.asia for the next event.