Netpluz Launches eSentinel, Cloud-based 360° Cyber Security protection for digitally connected businesses.
September 02, 2019
News & Press Release
Netpluz Launches eSentinel, Cloud-based 360° Cyber Security protection for digitally connected businesses.
eSentinel features a single solution that only requires a "plug & play" approach to subscribe to firewall, DDoS Mitigation and even Security & Network monitoring for the market.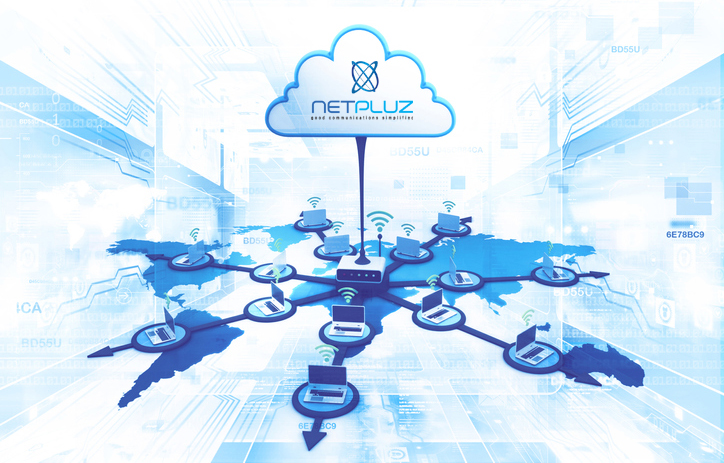 SINGAPORE, 2 September 2019 – Netpluz, a homegrown Managed Communication Service Provider is launching eSentinel, a Cloud-Based 360° Cyber Security platform at Cloud Expo Asia 2019 in Singapore on the 9 & 10 September 2019.  
The Netpluz Cloud Security Platform provides enterprises with a smart, simple and secure way to significantly reduce the risks against malicious cyber threats, both externally and internally. With a strong R&D and management team with decades of experience in network connectivity, Netpluz is investing in its core infrastructure to help secure businesses network availability and data, across SaaS and PaaS environment.
"Businesses, especially small to mid-tier, understands the risk of non-secured connectivity. However, it is unfortunate that such priorities are unlikely to be high in the management list due to various of understandable reasons such as being budget constraint and lack of awareness on the cybersecurity landscape.  The impressions are that cybersecurity services are expensive and is only useful in the event of cyber-attack, which they think is unlikely for the size of their businesses." said Lau Leng Fong, Chief Executive Officer at Netpluz. "With eSentinel, businesses can leverage on a single, simple and secure cloud security platform instead of engaging multiple vendors for different cybersecurity services. It is time the market requires a solution that different cybersecurity services can synchronise with each other to form a resilient cybersecurity perimeter." Leng Fong also light-heartedly shared that this should be known as Cyber Security Systems as-a-Service (CSSaaS).
eSentinel, a concept that was developed internally, will leverage industry-leading technology partners and 'honeypots' to divert cybercriminals to attack and be contained. This architecture ensures high resiliency, scalability and availability at all times, and minimizes latency even under a massive volumetric attack.
With new offering under the Netpluz Cloud Security Platform, businesses can:
Depend on intelligent Next-Generation Firewall (iNGFW) service to enjoy High-Availability firewall solution
Leverage on globally located scrubbing centres strategically deployed in main internet intersections to mitigate DDoS attack closest to their sources.
Customise network-level security policies.
View event alerts, logs and reports.
Detect post-breach threats using cyber kill chain on iNGFW, initially created by Lockheed Martin for military intelligence defence modelling.
Visit Netpluz booth (G95) at Cloud Expo Asia 2019 in Singapore on 9 & 10 September to find out more!
-END-
About Netpluz
NETPLUZ is formed by a team of highly competent infocomm professionals with more than 15 years of deep industry expertise and proven experience. Firmly believing that communications form the backbone of any business, NETPLUZ simplifies and satisfies communication needs of our clients through the delivery of high quality Managed Data, Voice, Video and Cyber Security services over a single, converged network. Backed by a strong technical support team, NETPLUZ managed services are designed and operationalized with cost efficiency and business productivity as the baseline, with uncompromising service standards. For more information on Netpluz Managed Services, contact us at contact@netpluz.asia or visit us online at www.netpluz.asia.
Media Contact:
Rueburn Liang
Senior Marketing Manager
Netpluz Asia Pte Ltd
Phone: +65 6805 8917
Email: rueburn.liang@netpluz.asia