Webinar Recording | Simplifying Communication with Microsoft Teams & Netpluz SIP Trunk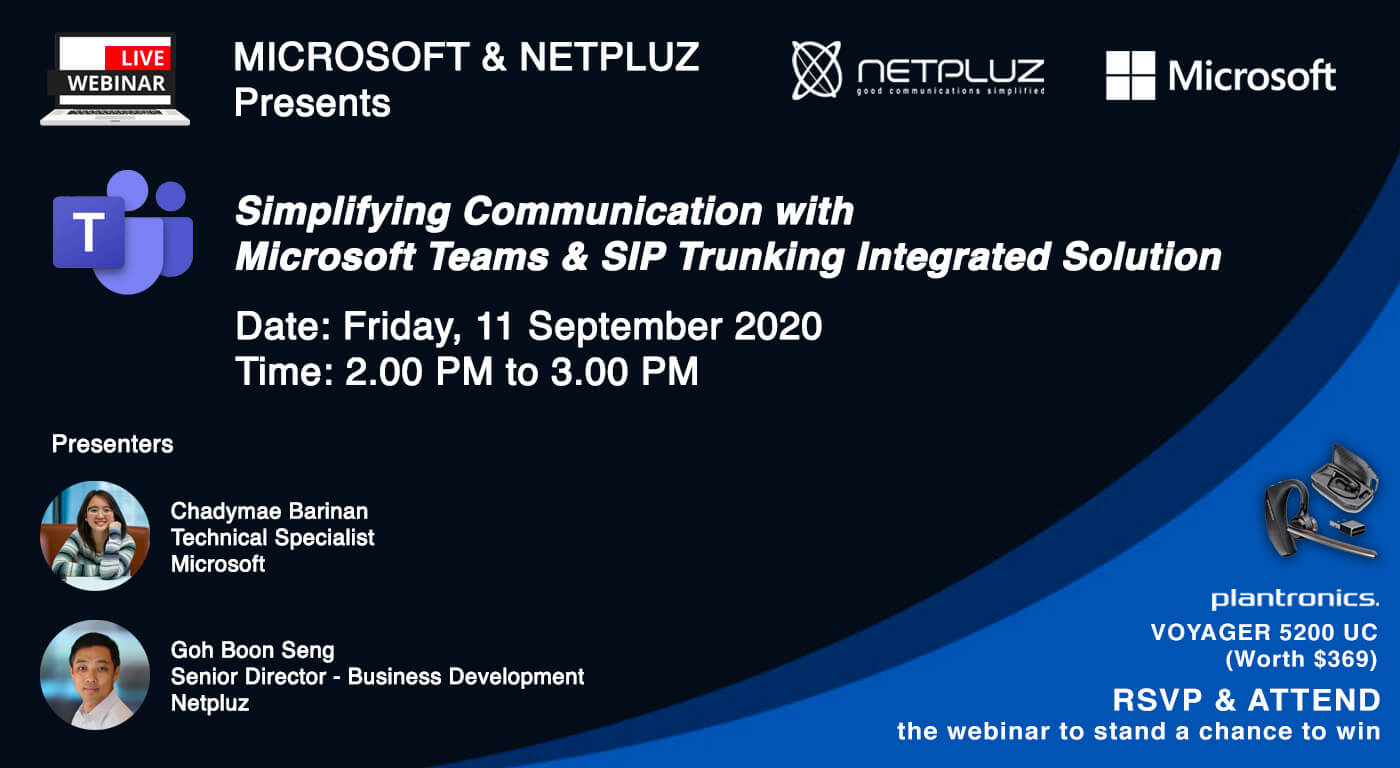 Webinar Recording | Simplifying Communication with Microsoft Teams & Netpliz SIP Trunk
Click the video to play – Source: youtube.com
The current period, with so many working from home due to the global Covid-19 pandemic, has seen a considerable increase of employees setting up a workstation in their home residence. The current work from arrangement seems to be the new (ab)normal and analysts predicted the arrangement to be stretched to mid-late 2021. 
Businesses are starting to realise that the silver lining in such arrangement is that there is no longer a need for employees to be bound to a desk in an office premise, even more so for the global workforce recruitment. The new and modern workspace is now a SaaS solution, Microsoft 365 and Teams, integrating with Netpluz SIP Trunk for the complete package. No longer will an employee requires a physical IP-Phone for work. Collaborate, external calling, dial-in conference is now made possible with MS Teams & Netpluz SIP Trunking solution.
Topics covered:
Using Microsoft Teams to increase workplace productivity
Integration of SIP Trunk / Phone System for the complete Teams Experience
and many more!
The Presenters:
Chadymae Barinan, Technical Specialist, Microsoft
Goh Boon Seng, Senior Director – Business Development, Netpluz 
Presentation slides to view