5 Reasons Why Cybersecurity Is Important To Businesses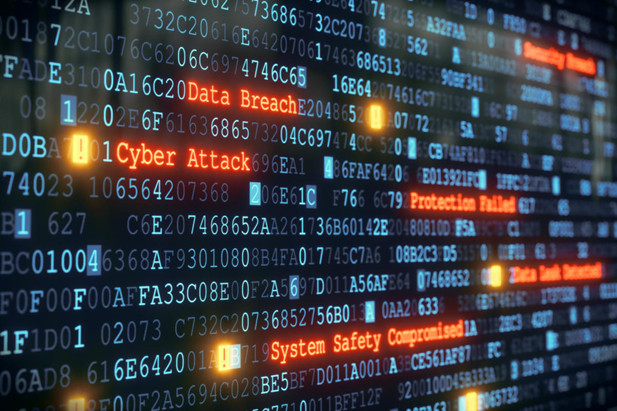 According to the National Cyber Security Alliance, over 70% of cyber attacks target small businesses, and 60% of the companies that got hacked can go out of business after 6 months. [1] With poor cybersecurity, a business, regardless of size, may suffer from losses or even cease operations. Businesses should be more aware of the consequences of poor cybersecurity given the high frequency of cyber-attacks and at the same time, stay informed on the preventive measures.
How can poor cybersecurity harm businesses? [2] [3] [4]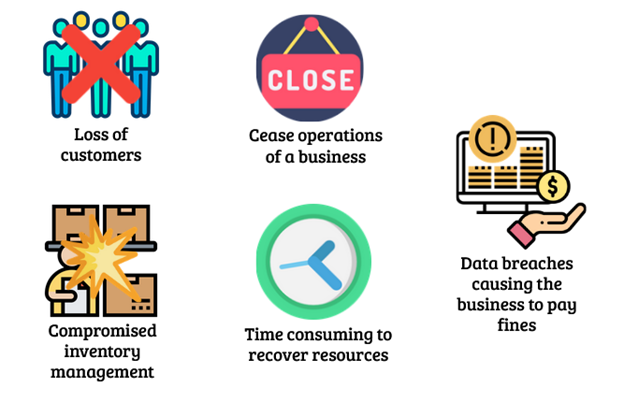 1.Loss of customers
When data breaches happen, the news may spread and the company's reputation will be tarnished. According to Gemalto, 70% of customers will stop dealing with the company after a data breach. Naturally, loss in customers leads to a loss in revenues and profits.
2. Compromised inventory management
Cybersecurity may damage the company's inventory management. Once damaged, the company may face difficulties in recovering back lost information. Inventory management is important for keeping track of orders from suppliers and the products customers usually buy and the channels of purchase. Poor cybersecurity may lead to a detrimental disruption in the company's operations.
3. Cease operations of a business
According to Accenture, cyber attacks have cost businesses $5.2 trillion worldwide in 5 years. Moreover, when the company's IT infrastructure gets compromised, it might take time to recover it and some businesses need their technologies such as accessing customer data to continue their business. Therefore, if a cyber attack happens the company might have to cease operations which might lead to lost customers.
4. Time-consuming to recover resources
The process to restore data and operations and data after a cyber attack is also very time-consuming. Businesses may have to halt operations during the recovery process, thereby impacting the growth of the business when management shifts its focus on data recovery.
5. Data breaches causing the business to pay fines
With the severity of data breaches, these may result in legal fines being imposed on the company. Apart from implementing cybersecurity, companies have to adhere to the Personal Data Protection Act (PDPA) requiring the maintenance of customer data privacy and confidentiality. Penalties for data breaches could be in the millions of dollars. One example of a company that got penalised for data breaches is British Airways. In 2018, British Airways faced a data breach incident which led to a penalty of about $230 million.
What can you do to prevent cyber attacks? [5] [6]
Now that you know how poor security could affect your business, here are some ways to prevent cyber attacks from happening to your company. 
1. Encrypt and backup data
One of the most effective ways to prevent data breaches is to encrypt your data. Data encryption allows the data to be unreadable and it can only be decoded with the right key. This helps to protect the data or making the data harder to decode when a cyber-attack happens. Another way to prevent data breaches is by frequent data backups. If ransomware happens to the company and the hacker is asking for a ransom to decrypt the data, you do not have to worry as your data is already backed up somewhere else. 
2. Do not use a simple password
One of the most basic cyber-attack preventions is to use a complicated and strong password. The password should not be shared easily and only appropriate users will know the password. The password set should not be written down on paper or anywhere accessible as you might not know if an attacker will intrude and seize any sensitive information.
3. Invest in cybersecurity insurance
In 2019, the Personal Data Protection Commission (PDPC) issued over $12.9 million in fines to companies in Singapore that have broken the Personal Data Protection Act (PDPA).[3] The SingHealth cyber-attack that caused 1.5 million patient records to be stolen was fined $250,000 and Integrated Health Information Systems (IHiS) was fined $750,000. Therefore, it is important to invest in cybersecurity insurance as insurance helps to reduce the losses when a cyber-attack hit a company.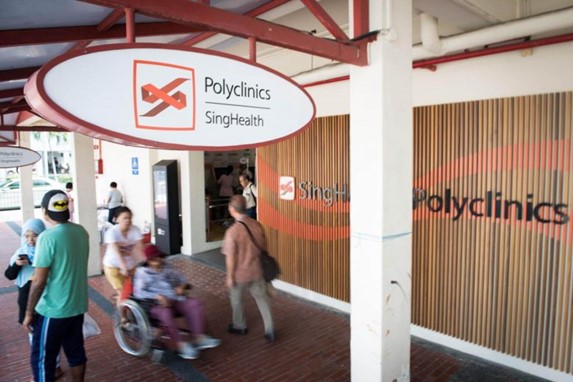 Source: ST FILE
4. Train your employees to minimise the risk of cybersecurity
One of the most important steps to prevent cyber attacks is to train your employees on the rules and regulations they should take to minimise the risk of cyber-attacks. For example, reminding staff to change their passwords frequently or not to open suspicious-looking emails. One small and wrong step from the employees could lead to a successful cyber attack.
5. Hire cybersecurity experts
Lastly, hire an external cybersecurity expert to do testing on your company's security and help you to access the risk of your company getting a cyber attack. The expert can also advise you on how to prevent cyber attacks.  
Conclusion
Do you still think that poor cybersecurity will not cause a big effect on your business – in terms of financial losses, lost customers, effort to recover resources or, even the risk of bankruptcy! This can be prevented with a few steps such as using data encryption, frequent data backup, use of complicated passwords, investing in cybersecurity insurance, training employees, and hiring cybersecurity experts.
Want to find out more about cybersecurity and how to take measures to prevent cyber-attacks? Click here to find out more. Netpluz has partnered with various reliable cybersecurity giants such as Sophos and Nexusguard to provide your ideal cybersecurity service. To book a free appointment with us, please input your information here. For additional enquiries, you can contact us here.
Author: Tan Hui Xuan Coco Vanna
References
Koulopoulos, Thomas. "60 Percent of Companies Fail in 6 Months Because of This (It's Not What You Think)." Inc.com, Inc., 11 May 2017, www.inc.com/thomas-koulopoulos/the-biggest-risk-to-your-business-cant-be-eliminated-heres-how-you-can-survive-i.html
Matthews, Kayla, et al. "6 Ways Poor Cybersecurity Hurts Businesses." Security Boulevard, 17 May 2019, securityboulevard.com/2019/05/6-ways-poor-cybersecurity-hurts-businesses/
Ashe-Edmunds, Sam. "Consequences of Poor Security in a Company." Small Business – Chron.com, Chron.com, 21 Nov. 2017, smallbusiness.chron.com/consequences-poor-security-company-70227.html
"The Cost of Cyber Attacks to Businesses." Horangi, www.horangi.com/blog/the-cost-of-cyber-attacks-to-businesses/
Goud, Naveen, et al. "Ways to Prevent Cyber Attacks on Your Company." Cybersecurity Insiders, 19 July 2018, www.cybersecurity-insiders.com/ways-to-prevent-cyber-attacks-on-your-company/
Popat, Alniz. "Five Ways To Protect Your Company Against Cyber Attacks." Entrepreneur, 19 July 2018, www.entrepreneur.com/article/316886