Live Webinar | Protect Against Advanced Email-Based Attacks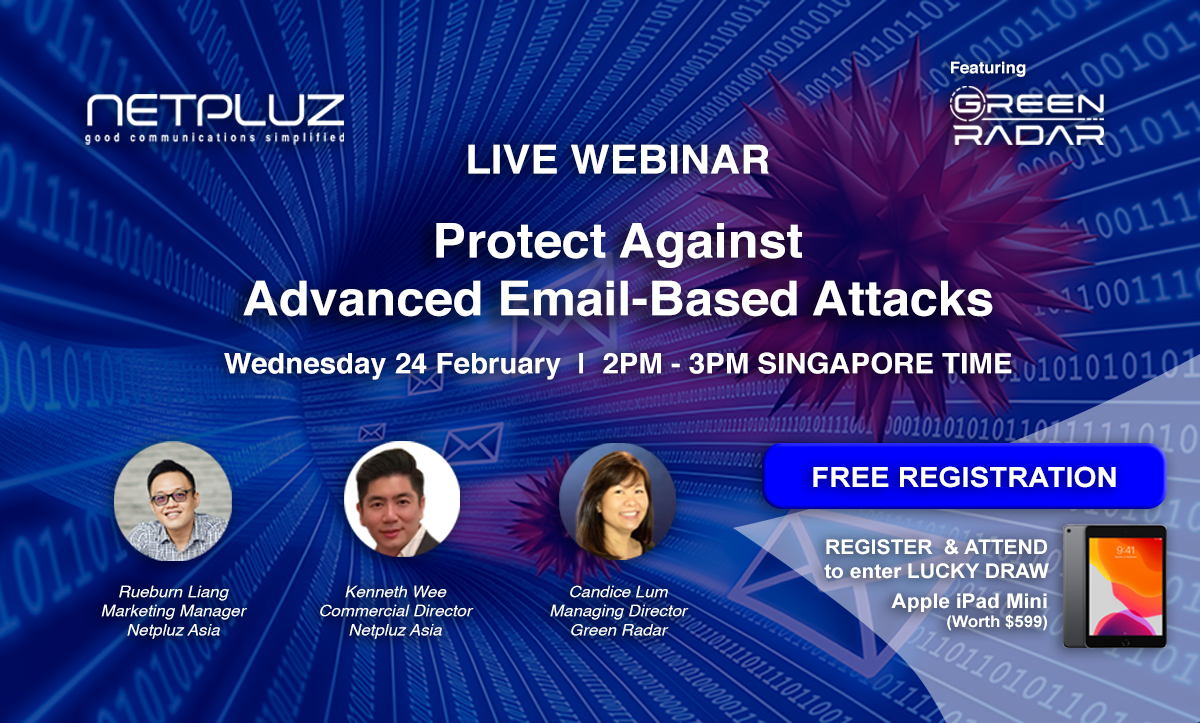 Protect Against Advanced Email-Based Attacks
Wednesday, 24 February 2021, 2PM – 3PM 


Email phishing is one of the greatest security threats facing organisations globally. With the pandemic accelerating digital transformation and with workforce disconnected from the secured private network of offices to work from anywhere, you need a way to protect your workforce from such attacks. A click from an unsuspecting employee, may well place your entire network compromised. 
Countless individuals and organisations have unwittingly transferred money, sent confidential documents, and emailed credentials to cyber criminals who were impersonating their boss, colleague, or a trusted customer. These targeted attacks can be very compelling and cannot be stopped with existing email security solutions such as Anti-Spam & Anti-Virus (ASAV) solution — creating devastating results for individuals, businesses, and brands.
Learn more about the current threat landscape observed by a SOC team, business challenges, as well as the defense you need to have in place to defend against them.
Key takeaways: