Netpluz Launches VeloCloud-powered SD-WAN Service in Singapore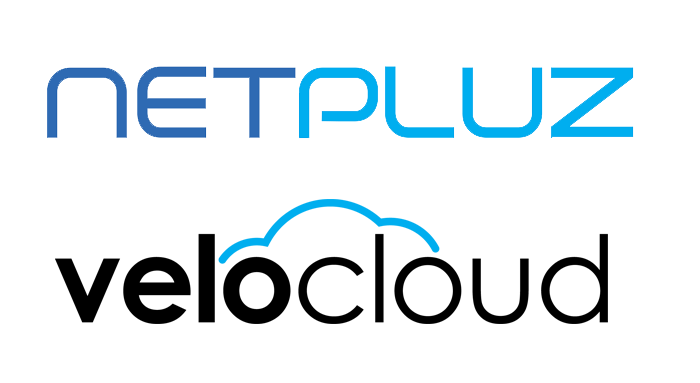 January 02, 2018
News & Press Release
SINGAPORE – 2 January 2018 – NETPLUZ, a homegrown provider of Managed Services for Data, Voice, Video and Cyber Security solutions, has launched Software-Defined Wide Area Network (SD-WAN) solutions to enable and simplify current and future customers' transition to a future-ready cloud-based software-defined WAN. Partnering with VeloCloud Networks, a Cloud-Delivered SD-WAN pioneer, Netpluz aims to simplify communication needs of multi-branch WAN networking, by automating deployment and improving performance over private, broadband Internet and LTE links for today's increasingly distributed businesses.
"We are excited to partner with VeloCloud to deliver Managed Software-Defined Wide Area Network (SD-WAN) service to our Enterprise customers in the Asia Pacific region. The service enables the use of broadband Internet, with or without traditional MPLS, to create robust Enterprise-grade WAN with increased bandwidth and high-performance access to Cloud services, at a cost-effective price.," said Lau Leng Fong, CEO of Netpluz Asia Pte Ltd.
The Netpluz Global SD-WAN platform will be rolled out to provide the underlying infrastructure that will help businesses drive cost savings, transform customer experiences, and improve overall application performance. Businesses are looking to undergo a network transformation that will allow it to become dynamic, responsive, efficient and simplified, and with centralised network visibility and management through a single pane of glass, VeloCloud Orchestrator (VCO) can provide that much- needed data.
"As Netpluz exists to simplify the communications needs of our customers, we believe that pairing up with VeloCloud will provide our customers with a Quality of Experience (QoE) technology that will deliver greater efficiency and performance," said Leng Fong. "Regardless of whether data is hosted in the Cloud or on-premise, the performance of every customer's mission-critical applications depends on the strong foundation of the underlying network connectivity. The focus must now be on building a network designed for the latest data and application delivery and we believe partnering with VeloCloud to offer SD-WAN solutions will ultimately deliver the enterprise-grade performance our customers are looking for."
"The business model of Netpluz was a perfect partnership for VeloCloud as we look to expand our reach in this region and Netpluz comprehensive offering of managed Data, Voice, Video and Security Services fits perfectly to our business model. VeloCloud offers both Cloud-Delivered and On-Premise SD-WAN solution, both of which offers the most powerful SD-WAN features to meet our customers WAN objectives. We are really excited to have this partnership with NetPluz in SEA region." Said Michael Lok, Regional Sales Director for ASEAN and India.
Netpluz's end-to-end service offerings are enhanced with a secure and managed network connectivity to Netpluz Cloud, offering enterprise-grade multi-layered cyber security monitoring and mitigation to protect any business-sensitive data, to reduce the complexity of IT management and deliver greater end-user experiences for business managers and end-users.
-END-
About Netpluz
NETPLUZ is formed by a team of highly competent infocomm professionals with more than 15 years of deep industry expertise and proven experience. Firmly believing that communications form the backbone of any business, NETPLUZ simplifies and satisfies communication needs of our clients through the delivery of high quality Managed Data, Voice, Video and Cyber Security services over a single, converged network. Backed by a strong technical support team, NETPLUZ managed services are designed and operationalized with cost efficiency and business productivity as the baseline, with uncompromising service standards. For more information on Netpluz Managed Services, contact us at contact@netpluz.asia or visit us online at www.netpluz.asia.
About VeloCloud
VeloCloud Networks, Inc., the Cloud-Delivered SD-WAN™ company, Gartner Cool Vendor 2016 and a winner of Best Startup of Interop, simplifies branch WAN networking by automating deployment and improving performance over private, broadband Internet and LTE links for today's increasingly distributed enterprises. VeloCloud SD-WAN includes: a choice of public, private or hybrid cloud network for enterprise-grade connection to cloud and enterprise applications; branch office enterprise appliances and optional data center appliances; software-defined control and automation; and virtual services delivery. VeloCloud has received financing from investors including NEA, Venrock, March Capital Partners, Cisco Investments and The Fabric, and is headquartered in Mountain View, Calif. For more information, visit www.velocloud.com
Media Contact:
Rueburn Liang
Senior Marketing Manager
Netpluz Asia Pte Ltd
Phone: +65 6805 8917
Email: rueburn.liang@netpluz.asia