IS SD-WAN RIGHT FOR MY BUSINESS?
SDWAN (or SD-WAN) stands for Software-Defined Wide Area Network is gaining popularity among business, especially those who require simplicity in expanding their connectivity across their regional offices or branches. Most have heard of the term but is still unsure how it will deliver or even the benefits of embarking on such a project.
The reasons are very simple!
SDWAN is an automated approach to business or enterprise network connectivity, both locally and regionally, and allows optimisation of network performance leveraging on Software Defined Network (SDN) technologies.
SD-WAN, according to Wikipedia, is defined as "an acronym for software-defined networking (SDN) in a wide area network (WAN)." The page also stated that SD-WAN simplifies the operational management of Wide Area Networking by separating the networking hardware such as traditional routers from its control mechanism.
So do I really need SD-WAN?
One of the biggest push factors of SD-WAN adoption is the cost to deploy, reliability of service and security level. The top and main goal of SD-WAN technology are to deliver a business-grade, secure yet simple cloud-based and cloud-enabled WAN connection with as much open and software-based technology as possible, according to an article posted at SDX Central .
The main reason on why so many businesses turn to SDWAN is because the concept and successful case studies proved that SDWAN simplifies the business network management administration, and it is a whole lot easier to manage than traditional and legacy WANs. This is done by moving the network management to the cloud. To simplify this statement, you are no longer going to rely on physical network management all the time but with SDWAN, you will leverage on a combination of network paths and routing, through the cloud, like most new virtualised technologies. Remember the time when virtualisation was the hottest topic in the market?
To summarise this even further, SDWAN is going to be very useful and massive stress reduction to your Information Technology (IT) team to manage your multiple offices, branches or locations, both locally and regionally. Your team will be able to enjoy, under a single pane of glass with improved Quality of Service (QoS), on network-wide control and visibility. The platform is powered to connect and communicate with all network endpoints without the need for additional or extra technology, protocols or an IT engineer on-site to reconfigure.
Imagine this, with the addition of new protocols, IT engineers often need to manually update each endpoint and this will often lead to human error, causing downtime and possible loss of potential revenue. With Cloud-based and managed, every update can be done from the cloud, potentially and significantly reduce error, save time and cost reduction. One of the major benefits of SD-WAN is the simplicity and time required to set the solution up and running for your business.
Extensive hardware that traditionally requires a lot of effort and long lead time can now be tested, deployed and provisioned in a matter of business days, and no longer weeks or months.
Sounds interesting?
Hold your horses! There are things to consider!
Even though there are a lot of benefits that will entice you to get onboard SDWAN, there are still a number of factors and considerations to keep in mind and discuss with experts when you are deciding whether to deploy SD-WAN solution for the business and how to proceed further.
For instance, would you consider to manage SDWAN in-house or do you want it delivered by a Managed Service Provider, under SDWAN-as-a-Service? Compared to managing it in-house, getting it delivered through managed service can be much faster to deploy and less hassle. This would mean that there will not be a need to hire additional skillset, in most case, very expensive skillset to manage such a platform. The managed service provider, Netpluz can support local and regional deployment, manage for you as a service, so ultimately it will be more convenient.
Another consideration will be if you are planning to use an internet-based SDWAN setup deployment or a global private network for security purpose. Internet-based, such as the use of readily available fibre broadband internet connectivity might be good enough for your business if your offices or branches are based locally, and the internet is of high reliability and quality, such as in Singapore.
However, it could bring issues for global deployment of SDWAN if you are looking into setting up a global private network that provides faster response time and increased security level. Interested parties often ask if SDWAN is a replacement for Multiprotocol Label Switching (MPLS). If you have not read our blog on SDWAN vs MPLS, you can click here to read more. The answer may surprise you.
SD-WAN technologies are taking off like an upward rocket mainly due to their ease of management and the higher levels of network optimisation and automation they deliver. Despite this, 80% of enterprises have chosen managed SD-WAN, as compared to 20% choosing to deploy SD-WAN in-house route according to recent research by Frost & Sullivan.
So which path should I be heading towards?
There is no single way to manage SD-WAN. Businesses must carefully map out which road works best for them when it comes to deploying and managing SD-WAN, taking into consideration their business needs and growth path in the upcoming 3-5 years. This is why Netpluz can come in to consult with you, show you a LIVE DEMO on the SDWAN solution, to help you in your evolution and digital transformation to SDWAN.
You might also be interested to read up an ebook on SDWAN for dummies guide that was published by our selected SDWAN partner, Velocloud, now part of VMware. You can download the ebook by clicking here.

Netpluz is a registered partner of VeloCloud. 
Netpluz Launches eSentinel, Cloud-based 360° Cyber Security protection for digitally connected businesses.
eSentinel features a single solution that only requires a "plug & play" approach to subscribe to firewall, DDoS Mitigation and even Security & Network monitoring for the market.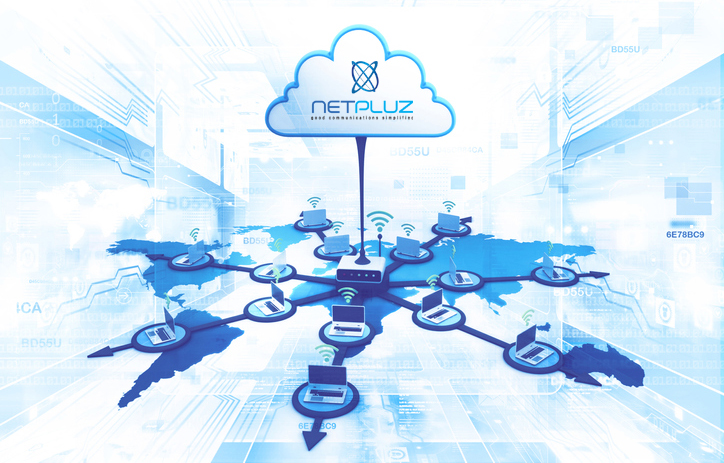 SINGAPORE, 2 September 2019 – Netpluz, a homegrown Managed Communication Service Provider is launching eSentinel, a Cloud-Based 360° Cyber Security platform at Cloud Expo Asia 2019 in Singapore on the 9 & 10 September 2019.  
The Netpluz Cloud Security Platform provides enterprises with a smart, simple and secure way to significantly reduce the risks against malicious cyber threats, both externally and internally. With a strong R&D and management team with decades of experience in network connectivity, Netpluz is investing in its core infrastructure to help secure businesses network availability and data, across SaaS and PaaS environment.
"Businesses, especially small to mid-tier, understands the risk of non-secured connectivity. However, it is unfortunate that such priorities are unlikely to be high in the management list due to various of understandable reasons such as being budget constraint and lack of awareness on the cybersecurity landscape.  The impressions are that cybersecurity services are expensive and is only useful in the event of cyber-attack, which they think is unlikely for the size of their businesses." said Lau Leng Fong, Chief Executive Officer at Netpluz. "With eSentinel, businesses can leverage on a single, simple and secure cloud security platform instead of engaging multiple vendors for different cybersecurity services. It is time the market requires a solution that different cybersecurity services can synchronise with each other to form a resilient cybersecurity perimeter." Leng Fong also light-heartedly shared that this should be known as Cyber Security Systems as-a-Service (CSSaaS).
eSentinel, a concept that was developed internally, will leverage industry-leading technology partners and 'honeypots' to divert cybercriminals to attack and be contained. This architecture ensures high resiliency, scalability and availability at all times, and minimizes latency even under a massive volumetric attack.
With new offering under the Netpluz Cloud Security Platform, businesses can:
Depend on intelligent Next-Generation Firewall (iNGFW) service to enjoy High-Availability firewall solution
Leverage on globally located scrubbing centres strategically deployed in main internet intersections to mitigate DDoS attack closest to their sources.
Customise network-level security policies.
View event alerts, logs and reports.
Detect post-breach threats using cyber kill chain on iNGFW, initially created by Lockheed Martin for military intelligence defence modelling.
Visit Netpluz booth (G95) at Cloud Expo Asia 2019 in Singapore on 9 & 10 September to find out more!
-END-
About Netpluz
NETPLUZ is formed by a team of highly competent infocomm professionals with more than 15 years of deep industry expertise and proven experience. Firmly believing that communications form the backbone of any business, NETPLUZ simplifies and satisfies communication needs of our clients through the delivery of high quality Managed Data, Voice, Video and Cyber Security services over a single, converged network. Backed by a strong technical support team, NETPLUZ managed services are designed and operationalized with cost efficiency and business productivity as the baseline, with uncompromising service standards. For more information on Netpluz Managed Services, contact us at contact@netpluz.asia or visit us online at www.netpluz.asia.
Media Contact:
Rueburn Liang
Senior Marketing Manager
Netpluz Asia Pte Ltd
Phone: +65 6805 8917
Email: rueburn.liang@netpluz.asia