LIVE Webinar | Understanding SME's Obligation in Data Protection and Cybersecurity
Zooming into the responsibilities of Business, IT and Compliance during and post COVID-19
26 June 2020 | 2.30 PM to 4.00 PM

We know the importance of PDPA and we wanted to share that knowledge with our clients so take this opportunity to uncover what PDPA means for your company and department through this complimentary webinar with Straits Interactive, one of the experts in the field of data protection.
SMEs today operate in an increasingly connected and competitive digital economy where individuals' online and real-world activities generate huge amounts of data, especially during circuit-breaker where everyone must work remotely from home. 
SMEs have had to scramble to arrange employees to connect back to the office.  Have you taken a look at the privacy and IT risks involved in using the free apps as well as the paid apps?  Do you know what you need to look out for?  No matter how good your multiple cybersecurity tools are, an attacker will eventually find a way into your network through vulnerabilities during a lapse. Join us for the 1-hour session with Straits Interactive to find out about the role and accountability of IT departments, and approach to mitigate the cyber threat and risk. 
Topics covered:
Latest PDPA updates
Digitalisation & WFH Risks 
Roadmap to PDPA Compliance
The common problems faced by businesses
eSentinel™ – 360° Defense in Depth
and many more!
The Presenters:
Alvin Toh, Chief Marketing Officer, Straits Interactive Pte Ltd
Kenneth Wee, Commercial Director, Netpluz Asia Pte Ltd

Webinar: eSentinel™ – 360° Managed Cybersecurity, Simplified
No matter how good your multiple cybersecurity tools are, an attacker will eventually find a way into your network through vulnerabilities. 
Once cybercriminals acquire unauthorised access, you can only depend on the speed and performance of your IT team, to identify the threats, to manage multiple platforms to mitigate the attack. However, the time to respond and mitigate could last for hours or even days. 
Join us for the 1-hour session to find out how you can now extend your cyber defense perimeter at the ISP level
We will be covering topics such as:
The Cybersecurity landscape
The common problems faced by businesses
What is eSentinel™?
360° Defense in Depth
and many more!

Cyber Security is the protection of not only internet-connected systems (including hardware, software or electronic data) from theft or damage by cybercriminals but also from disruption of services following a successful cyber-attack.[1]  According to the Cyber Security Agency of Singapore, 378 business email impersonation scams were recorded in 2018. This led to businesses in Singapore suffering close to S$58 million in losses. [2] Cybersecurity Ventures has reported that businesses will lose approximately $6 trillion to cyber-crime by 2021. [3]
One of the key challenges faced by organisations today is implementing cybersecurity measures to protect their internet-connected systems from the continuously evolving nature of cyber-attacks. And according to Code 42, 78% of security professionals believe that the biggest threat to cybersecurity is the negligence of employees. [4]
Cybercriminals exploit the weakest links in an organization's IT security fabric. Often, the weakest link in any organisation is the employees. And yet a study of over 5,000 businesses around the globe by Kaspersky Lab and B2B International found that just over half of businesses (52%) believed that their cybersecurity would be at risk because of their employees. [5]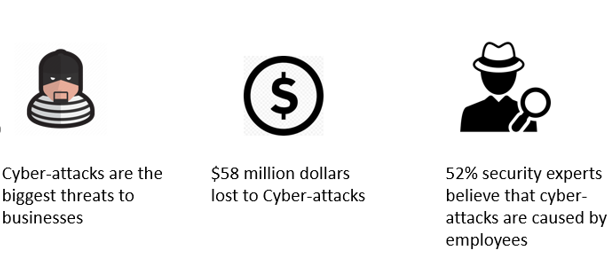 Common Cybersecurity Mistakes Made By Employees
In this section, we'll be looking at the four principal errors made by employees that could expose organisations to cyber-attacks
1.         Weak and Vulnerable Passwords
According to security experts, poor password management contributes to 81% of the data breaches.[6] With employees utilising the same password for multiple accounts, not changing passwords on a regular basis and using weak passwords (some examples as shown in the table below) put organisations at risk. [7]
Examples of weak passwords:
| | |
| --- | --- |
| Password | Type |
| kathy5 | Name-based |
| Qwerty | Keyboard sequence |
| AbcAbc | Repeating sequence |
| dr1v3way | Word-based with common letter and number substitution |
Weak or Outdated Security Software
Keeping security software, web browsers and operating systems updated with the latest protection will deter cybercriminals from leveraging system vulnerabilities. However, many organizations do not keep up with the updates or fail to understand the consequences of not doing so. The consequences of an employee's negligence could lead to a ransomware outbreak where the virus encrypts and locks all the files on the computer. The attacker then demands a ransom from the victim to restore the access of the data upon payment. [7]
 Here is a diagram to illustrate how a Ransomware Attack is executed: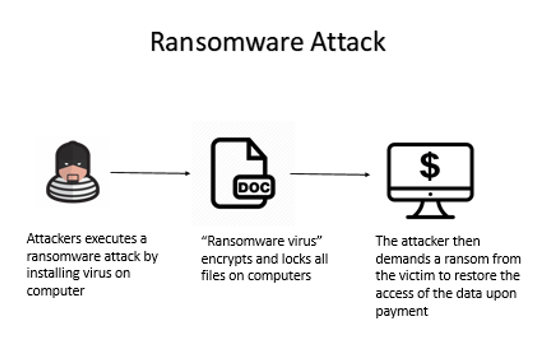 Lax Email Practices
Despite repeated warnings against responding to unsolicited emails or text messages, employees continue to be targets of cyber-attacks such as phishing, social engineering, and smishing. These attacks occur when an attacker sends an email link to the victim. Upon clicking on the link, the victim will be directed to the phishing website where the attacker is able to collect the credentials of the victim. The attacker then uses the victim's credentials to access the legitimate company's website. [7]
 Here is a diagram to illustrate how Email Phishing Attack is executed: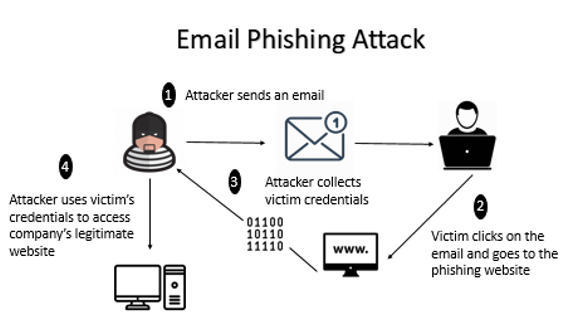 Using Unsecured Networks
Utilising company devices on unknown networks increases the risk of cyber-attacks since data may not be encrypted over these networks and could easily be intercepted and subsequently stolen. For example, login details information can be revealed when there is an attempt to access emails on a public network. [7]
Here is a diagram to illustrate how a Public Wi-Fi Sniffer Attack is executed: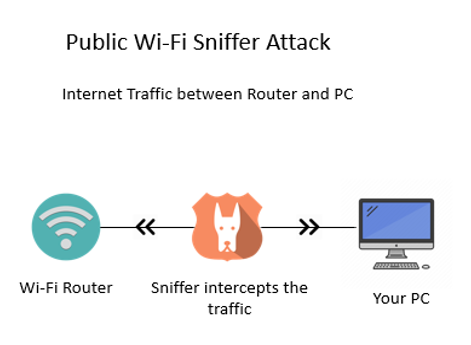 How can your company reduce these vulnerabilities?
In recent years, cyber-attacks have become more sophisticated and persistent due to weak security regulations enforced by companies. By now, you might be wondering how you could protect your data better. Sophos Intercept X Advanced with EDR and Druva inSync offer some possibilities that could help companies overcome poor practices done by their employees. These two products address the business challenges faced by organisations such as data protection, secure file sync and sharing, etc.
What is Sophos Intercept X Advanced with EDR?
Sophos Intercept X Advanced with Endpoint Detection and Response (EDR) is designed to stop the widest range of attacks. It can detect malware, provide exploit protection, defend against ransomware and more through a combination of modern and leading-edge foundation techniques. In an event of malicious activity, EDR provides users with a complete solution by providing them with a detailed report of the attack. This helps businesses understand the root cause of the attack and help them to avoid future cyber-attacks. [8]
Benefits of Implementing Sophos Intercept X Advanced with EDR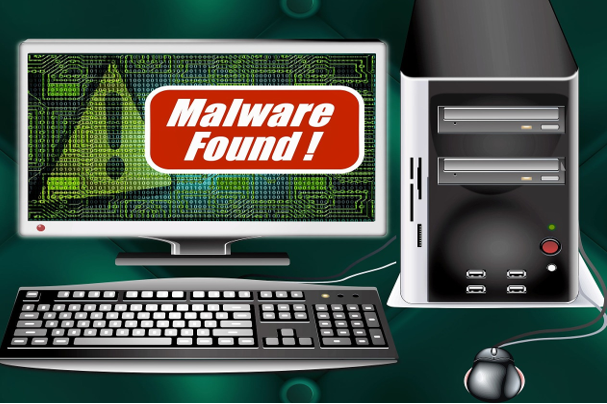 1) Deep Learning Malware Detection
Intercept X's artificial intelligence is a deep learning neural network, an advanced form of machine learning that detects known and unknown malware without relying on signatures. Powered by deep learning detection, Intercept X has the best malware detection platform in the industry. This allows Intercept X to detect malware that slips by other endpoint security tools. [8]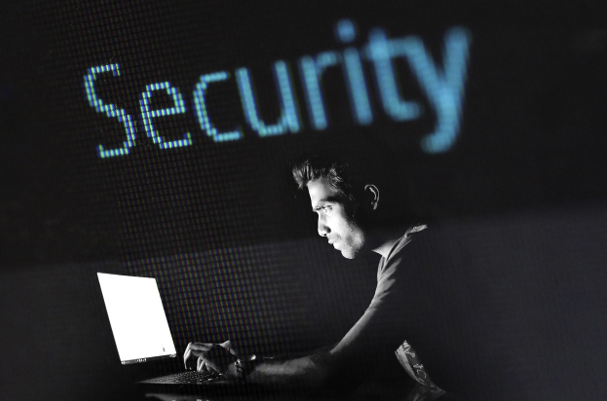 2) Secured Data & Files
Intercept X utilises CryptoGuard technology to combat cyber security attack such as ransomware and boot-record attacks, making it the most sophisticated anti-ransomware technology available. Even if trustworthy files or processes are manipulated or stolen, CryptoGuard is able to interrupt and revert them to their original state. [8]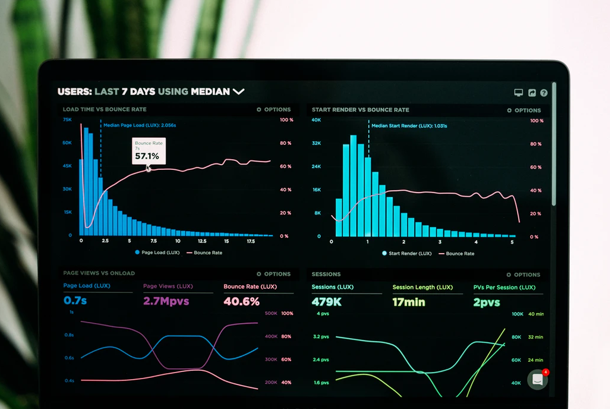 3) Detailed Report Analysis
With EDR, most threats are stopped before they can cause damage. Intercept X Advanced with EDR provides additional cybersecurity assurance with the ability to detect, investigate and respond to potential security threats. Thus, when a potentially suspicious file is detected the administrators are provided with an analysis of what the malware did and how it was executed. This helps your companies to understand the threats better and prevent them. [8]
 Here is a quick overview of how Sophos Intercept X Advanced with EDR works: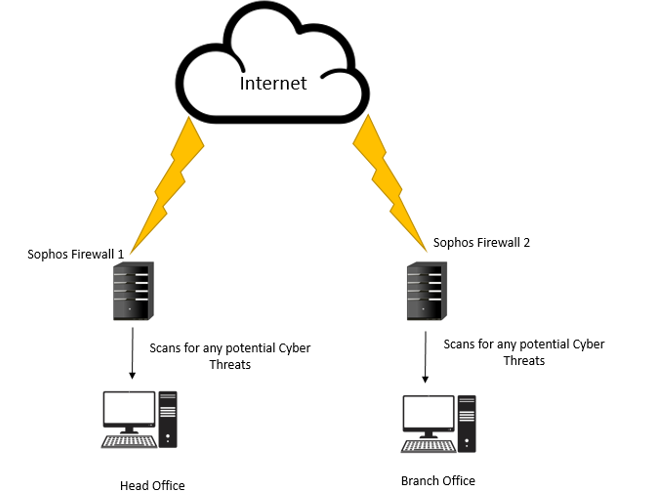 What is Druva inSync?
Druva inSync provides a comprehensive solution for enterprise-grade data protection and management. It allows users to view their data sources and usage activities to ensure compliance. Administrators are also updated of any potential data risks that have been detected. Data collected are stored in a central repository, giving end-users seamless and constant access to the information. [9]
Benefits of Implementing Druva inSync
1) Centralised Data
Druva inSync allows collection of data through multiple devices like mobile phones and cloud-based applications. The collected data will be then stored and indexed in a central repository which makes it easier for an IT department to implement company policies. [9]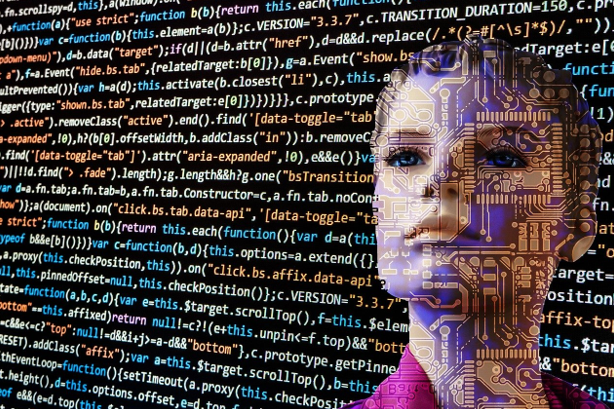 2) Real-Time Data Monitoring
Druva inSync is equipped with an administrative dashboard where users can monitor their data activities and data usage in real-time. This allows administrators to easily discover compliance issues and resolve them quickly before they grow into larger problems. Real-time data monitoring also keeps your organisations safe. [9]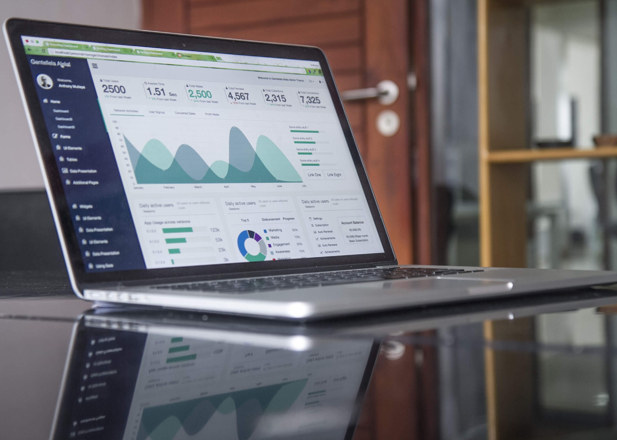 3) Ease of Compliance Enforcement
Druva inSync helps you save time when it comes to administering policies and regulations. This system comes with pre-configured compliance templates like PCI, GLBA and HIPPA. It also enables users to customise and create their own templates. Whichever template one chooses, one can be ensured that the app automatically search for any data risks. [9]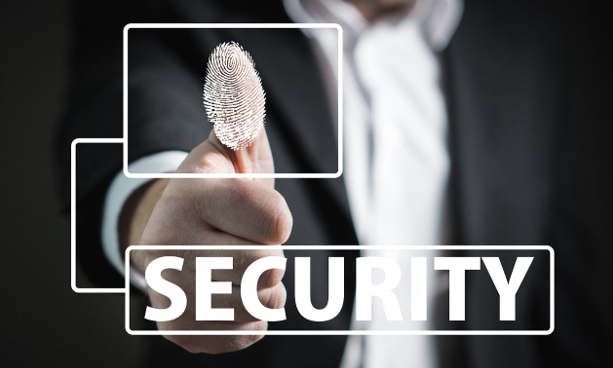 What other solutions can you integrate along with Sophos?
Cyber-attacks are carried out mostly through emails and unsecured networks. This could be resolved by integrating the following products with Sophos Intercept X Advanced with EDR. [10]
Solutions:

Features:

Intercept X and Sophos Email

✔  Validates if malware has been installed on devices with compromised mailboxes

Intercept X and Sophos Wireless

✔ Blocks worm-like lateral movement, automatically isolating infected machines

✔  Prevents non-compliant devices from connecting to corporate data
 Summary- Sophos Intercept X Advanced with EDR and Durva Insync
There are many comprehensive cyber security products available in the market to mitigate cyber-attacks. Needless to say, the product chosen to safeguard the data plays a major role in preventing cyber-attacks against your companies.
Here is a quick summary of the benefits of Sophos Intercept X Advanced with EDR and Durva InSync:
 

Sophos Intercept X Advanced with EDR

Durva inSync

 

Deep Learning Malware Detection

✔

 

Secured Data Files

✔

 

Detailed Report Analysis

✔

✔

Centralised Data

 

✔

Ease of Compliance Enforcement

 

✔

Software Supported

Windows 7 and above, 32 and 64 bits

●     Microsoft Office

●     G Suite

●     Box

●     Salesforce

The following are the factors that are needed to be taken into consideration when choosing between these 2 products. The key difference between these two products is that Sophos Intercept X Advanced with EDR protects internal data stored in the physical hardware whereas Druva inSync supports data stored on the cloud premises.
If you wish to find out more information on Sophos Intercept X Advanced with EDR or Durva inSync, you can visit us at Netpluz. Alternatively, you may book an appointment here for a free consultation.
Author:  Jeyani D/O Ravichandran         
 References:
"What Is Cybersecurity?" 

Cisco

, Cisco, 10 Dec. 2019,

https://www.cisco.com/c/en/us/products/security/what-is-cybersecurity.html.
Mical, Jason, et al. "11 Ways Employees Can Be Your Weak Link for Cybersecurity." 

Security Boulevard

, 9 Sept. 2019,

https://securityboulevard.com/2019/09/11-ways-employees-can-be-your-weak-link-for-cybersecurity/.
SOPHOS Intercept X

, SOPHOS, https://www.sophos.com/en-us/medialibrary/PDFs/factsheets/sophos-intercept-x-dsna.pdf.
"Druva InSync Review: Pricing, Pros, Cons & Features." com, 12 Aug. 2019, http://comparecamp.com/druva-insync-review-pricing-pros-cons-features/.
"Synchronized Security." Synchronized Firewall & Endpoint Protection with Sophos, https://www.sophos.com/en-us/lp/synchronized-security.aspx.
Importance of cybersecurity for cyber-attacks
Why do we have fire drills when we hardly or never encounter fire? The same goes for cybersecurity – we do not know when we will encounter a cyber-attack. Cybersecurity is the practice of protecting systems, networks and programs from digital attacks. Successful cybersecurity has multiple layers of protection spread across computers, networks, programs or data that one intends to keep safe. 1
Impact of cyber-attacks on companies
Cyber-attacks can cause financial loss for the business as well as reputational damage. When there is a loss in customers' data to hackers, it has resulted in a fall of many companies. Companies have risk falling into endless lawless and may declare bankruptcy when customers' data are stolen by hackers. Data recovery takes time and can be very expensive. 2 Due to reputational damage to the company, customers will lose trust in it and hence venture to other companies. Therefore resulting in a loss of profits and sales. 
In March 2018, data tied to Under Armour's fitness application was breached and affected 150 million users. Information such as user names, email addresses, passwords was stolen but users' credit card data and social security or driver's license numbers were not breached. During after-hours trading, Under Armour's stock dropped more than 2%. 3
Ways employees' actions make companies vulnerable to cyber attacks
The software requires ongoing updates and upgrades. Software becomes outdated when it does not have updates to support it.4 According to PC Trends report 2019,5 1 in 6 Windows 7 users and 1 in 10 Windows 10 users are using an outdated operating system version. Outdated software does not have patches if vulnerabilities are found, resulting in more advanced cyber-attacks. Therefore, it is important to update the software as not updating it expose the business to vulnerabilities and security risks.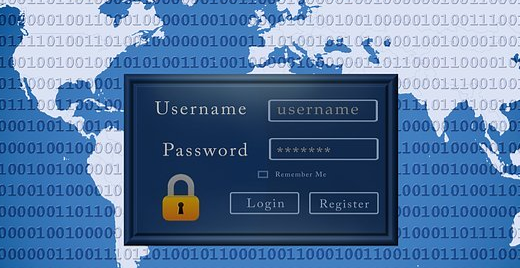 Employees having weak or the same passwords across multiple accounts can allow cyber-attacks to take place easily. Principle researcher, Jarno Niemela at F-secure 5 stated that the Brute force attack is the primary way hackers use to bypass the security. It is accounted that 31% of cyber-attacks used this method to hack into their target. Brute force attack means inputting as many passwords possible, seeing if it works against their target. Hackers even have automated scripts that can find a way around simple protection, such as the maximum number of tries of passwords within a certain time window. 6 Hence a simple and common password can easily fall prey to the next cyber-attack.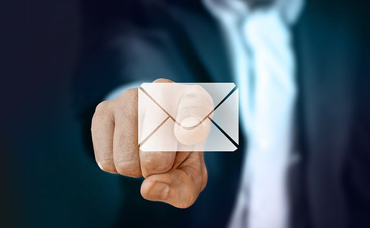 In today's world, emails are the most preferred way of communications when it comes to business-related context. Companies normally collect and stores a huge amount of personal data.7 In order for all of these personal data to be well taken care of, employee's knowledge and care can play an enormous part in preventing a cyber-attack from happening. A research done by 'The Radicati Group'8 shows that an average person needs to go through 235 emails a day. With these large amounts of emails, it is not surprising that some may contain scams in the form of attachments or links. With an accidental click, employees may be opening the gates to those cybercriminals into the company's digital home.
Products available to reduce cyber attacks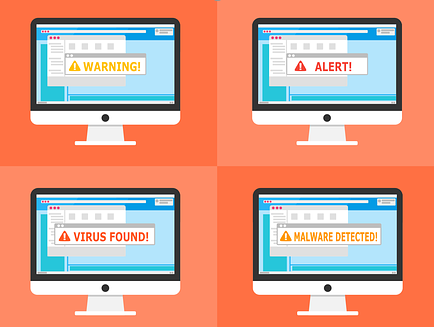 Endpoint protection with EDR
EDR means endpoint detection and responses. Its solutions are designed to monitor and respond to advanced internet threats continuously.
Endpoint protection provides simple security for business. It automatically removes malware when detected or isolates comprised devices in order to prevent damage. Below are some ways of how endpoint protection removes malware. 9
In order to prevent the problem from spreading further, part of rectifying a problem is to put it in quarantine. Comprised devices will be isolated when necessary until companies ensure they are safe. 
As employees may not be aware of malicious links, attachments or downloads, cyber-attacks may occur once employees click onto those. Therefore with endpoint protection, it will help to remove if anything malicious is found. It is simple and automatic. 
Synchronised security transforms threat detection when threat discovery, investigation and response are automated. The incident response time is reduced exponentially and tactical resources can be refocused on strategic analysis. 
It helps to find out any suspicious behaviours and allow the detection of malware that is specifically designed to avoid traditional solutions. 
It helps to pre-filter all Hypertext Transfer Protocol (HTTP) traffic and tracks suspicious traffic. Additionally, the file path of the process for the sending of malicious traffic.
Integrated endpoint and network
Suspected system of what exactly firewall is detecting is alerted when there is immediate and automatic communication between Endpoint and Network. It allows the endpoint protection agent to instantly use the information to find out the process behind the attack. 
Endpoint backup
Endpoint backup ensures regulatory compliance and improves data visibility for a mobile workforce. It allows employees to protect the corporate data at their convenience. It helps to protect and manage the data across all endpoints such as laptops and smartphones. The unified visibility and search across the data deliver fast identification for governance. To ensure zero-impact to the productivity of end-users, lightweight with tunable resource controls are used. 10
Summary
Technology

Benefits

Endpoint protection with EDR

·         Removes malware

o    Isolate

o    Threat removal

o    Synchronised security

·         Decloaking malware

o    Behavioural analytics

o    Traffic detection

o    Integrated endpoint and network

Endpoint backup

·         Ensures regulatory compliance

·         Improves data visibility

·         Protects cooperate data at convenience

·         Fast identification

·         Zero impact to productivity
Conclusion
Your company can be a victim of cyber-attack just because of a small mistake made by your employees. Prevent your company from having reputational damage and facing financial losses due to cyber-attacks. Act fast before it is too late!
Click here to find out more about ways or products available to protect your data, or email us to arrange for an appointment with our experienced manager. We will provide ways for you to become more secure. 
Author: Toh E Pyn
References
Services, P. (2019). What Is Cybersecurity?. [online] Cisco. Available at: https://www.cisco.com/c/en_sg/products/security/what-is-cybersecurity.html [Accessed 11 Dec. 2019].
com. (2019). How cyber attacks impacts business.. [online] Available at: http://www.webrtcworld.com/topics/from-the-experts/articles/440430-how-cyber-attacks-impacts-business.htm [Accessed 11 Dec. 2019].
Anon, (2018). Under Armour announces data breach, affecting 150 million MyFitnessPal app accounts. [online] Available at: https://www.washingtonpost.com/news/the-switch/wp/2018/03/29/under-armour-announces-data-breach-affecting-150-million-myfitnesspal-app-accounts/ [Accessed 11 Dec. 2019].
Parker Software. (2019). The security risks of outdated software – Parker Software. [online] Available at: https://www.parkersoftware.com/blog/the-security-risks-of-outdated-software/ [Accessed 11 Dec. 2019].
Windows Report | Error-free Tech Life. (2019). 55% of Windows PCs are running outdated software [Security Alert]. [online] Available at: https://windowsreport.com/outdated-software-security-risks/ [Accessed 11 Dec. 2019].
Palmer, D. (2019). Ransomware attacks: Weak passwords are now your biggest risk | ZDNet. [online] ZDNet. Available at: https://www.zdnet.com/article/ransomware-attacks-weak-passwords-are-now-your-biggest-risk/ [Accessed 11 Dec. 2019].
com. (2019). Weak and Stolen Passwords | WatchGuard Technologies. [online] Available at: https://www.watchguard.com/wgrd-solutions/security-topics/weak-and-stolen-passwords [Accessed 11 Dec. 2019].
com. (2019). [online] Available at: https://www.kaspersky.com/resource-center/preemptive-safety/7-ways-to-cyberattack-vulnerability [Accessed 11 Dec. 2019].
com. (2019). [online] Available at: http://www.radicati.com/wp/wp-content/uploads/2015/02/Email-Statistics-Report-2015-2019-Executive-Summary.pdf [Accessed 11 Dec. 2019].
com. (2019). Sophos Endpoint Protection. Advanced Security with Intercept X.. [online] Available at: https://www.sophos.com/en-us/products/endpoint-antivirus.aspx?cmp=36476&utm_source=GoogleSearch&utm_medium=cpc&utm_campaign=MG-ASEAN-GoogleSearch&utm_content=SM100289&gclid=Cj0KCQiA_rfvBRCPARIsANlV66MbtXXPIGuBJKxEogN28oUqQ4DVaWc9RDWV4eCoEqvCVa3-wTPZn7IaAkVnEALw_wcB [Accessed 11 Dec. 2019].
An ounce of prevention through Vulnerability Assessment and Penetration Testing (VAPT) is worth a pound of cure
We all have witnessed the notorious cyber-attacks like WannaCry and NotPetya/ExPetr.1 These high profile attacks have resulted in large disruptions, forcing businesses to halt their operations that may cost them billions of dollars.
According to Accenture, 43% of cyberattacks are targeted towards small businesses. Yet, only 14% are capable of defending against these malicious attacks.2
Obviously, a comprehensive security service will incur additional expenses. However, according to Hiscox, these cyber-attacks can cost your business on average $200,000 regardless of the scale of your business.2  
Regardless of the size and scope, your business is greatly vulnerable to cyber-attacks. It is not a matter of if, but it is a matter of when you will be the next target of the hackers' "hit list". When it happens, your business may suffer unfathomable consequences.
Stay Free from Cyber Attacks
Now knowing your vulnerability, how can you prevent such malicious cyber activities from occurring? The most ideal and unsurpassable method is through Vulnerability Assessment and Penetration Testing (VAPT). So, you might wonder what this long piece of jargon is about and how and how it is going to protect your business.
This blog article will provide you with some valuable information on:
1. A better comprehension on VAPT
2. How VAPT is executed
3. How VAPT will improve your IT security
What is Vulnerability Assessment & Penetration Testing (VAPT)? 3
To put it in the simplest terms, Vulnerability Assessment and Penetration Testing (VAPT) is a comprehensive and extensive testing process. Its goal is to identify security flaws in your network, application or program.
As the name implies, there are two separate components to perform VAPT. Both Penetration Testing and Vulnerability Assessment execute two completely different types of security tests:
Vulnerability Assessment:

Finds flaws and vulnerability in software, network or program. In other words, to assess how

defenceless your systems are.

Penetration Testing:

Conducted after identifying the Vulnerabilities. Security professionals will check and exploit the existing vulnerabilities identified in the software, network or program.
What is Vulnerability Assessment?
By pure definition, the word "Vulnerability" means being exposed to the possibility of getting attacked or harmed. Similarly, a Vulnerability Assessment will provide you with a list of possible security vulnerabilities in your company's network.
Vulnerabilities can be the result of weak passwords, software errors, wrong software settings, computer virus, or other forms of malicious script or SQL injections.4 
Vulnerability Assessment is performed using a non-intrusive approach. With the amalgamation of manual and automated scans, this will enable you to identify security flaws that may be exploited during a cyber-attack.
Here is an example to give you a better grasp on what is a vulnerability and an exploit: If an intruder could bypass the security guard at the front gate by entering the building through a backdoor – this is a vulnerability. If he/she actually get into the building – this is an exploit. It is important to understand the difference between these two words as we will be using it frequently in this blog.
What is Penetration Testing? 3
On the contrary, Penetration Testing employs an intrusive approach. Why would we say it is intrusive? Well, penetration testers would actually attempt to exploit identified vulnerabilities to gain unauthorized access into your IT infrastructure. In a way, it emulates a "real attack" to your IT network.
Upon successfully performing a penetration test, this would allow you to determine how robust your organisation is when it comes to defending your IT network.
The following information will help you understand how these tests are performed for your business.
How are Vulnerability Assessments Performed? 5 
As mentioned previously, manual and automated testing tools are utilised to scan your IT infrastructure and environment for known vulnerabilities. During the assessment process, it involves three periodic steps: Assessment, Identifying Exposures and Addressing Exposures.  Let's look at each phase briefly:
1. Assessment
Assessment includes information gathering, defining the parameters and informing the appropriate personnel in your company on the procedure of the assessment.
2. Identify Exposures
This step includes reviewing the results from the previous assessment (the first step) and rectify the vulnerabilities by forming alternative actionable solutions for your network.
3. Address Exposures
At the final step, an investigation is carried out to determine if there are pregnable services in your IT infrastructure. If such vulnerabilities transpire and if the services are not critical to your business, they should be disabled.
Once these security weaknesses are reaffirmed from the investigation, your company will be informed of any lingering and unpatched vulnerabilities. These need to be rectified and patched by your company to mitigate the risk of a cyber-attack.
How are Penetration Tests Performed? 5
Now that you understand how Vulnerability Assessments are performed, the following 5 steps will briefly describe how a Penetration Test is carried out on your IT infrastructure:
1. Planning & Preparation
The very first step will involve developing clear objectives and scope of the penetration test. The details will include the time, duration and potential impact to your business operations during the penetration test.
2. Information Gathering and Analysis
At this step, a list of potential targets will be formed to be evaluated during the vulnerability assessment. These targets identified are established based on the accessible systems within your IT framework.
3. Vulnerability Detection
Similar to a Vulnerability Assessment, to identify vulnerabilities in your network, penetration testers will utilize manual and automated tools. 
4. Penetration Attempt
After performing the third step (Vulnerability Detection), penetration testers would identify suitable targets to begin an intrusive attack to test the system's defences. All these tests are performed at the within a particular time frame that you have agreed upon.
5. Reporting and Cleaning
Last but not least, a report will be summarised and submitted to you. They include: The Penetration Testing Process; Vulnerability Analysis; Commentary of Vulnerabilities Identified.
You could be worried that these exploitation attempts during tests could affect your IT systems. Do not fret.
To ensure that your accustomed business operations are not affected, the final step will require a complete mandatory clean-up of your systems during the penetration test.
We are sure on what we have shared above have overloaded you with information that could be difficult to digest. Not to worry, here is a quick summary about Vulnerability Assessment and Penetration Testing (VAPT):5
 

Vulnerability Assessment (VA)

Penetration Testing

(PT)

Purpose:

Identify exploitable security vulnerabilities in your IT network.

Perform actual staged attacks and exploit all vulnerabilities in your IT network.  

Type of Reports Provided:

A list of vulnerabilities that will require patches. The vulnerabilities are sequenced based on its criticality. 

A specific and detailed list of information regarding the data compromised and vulnerabilities exploited.

Characteristic:

List-oriented

Goal-oriented

Steps to Perform VA/PT:

3 Steps:

Assessment

Identify Exposures

Address Exposures

 

5 Steps:

Planning & Preparation

Information Gathering and Analysis

Vulnerability Detection

Penetration Attempt

Reporting and Cleaning
Benefits of VAPT6
We do understand if your company were to invest its money and resources in cybersecurity solutions, there need to be a substantial benefit.
If the above information did not convince completely on why you should fund and conduct such IT security tests yet, consider the following three major benefits that VAPT will bring to your business: 
1. Extensive application and data security:
Your business will have the confidence that your internal and external systems, software and applications will be meticulously validated for vulnerabilities.
In addition, VAPT assists your business in constructing more secure applications, improving data security and protecting your intellectual property.
2. Improved compliance standards:
You would have heard of PCI-DSS, ISO/IEC 27002 and other security standards that your company have to oblige due to certain regulations. If you are not in compliance with them, expensive fines could be incurred to your company.
To make this process easier for you, VAPT testing identifies if your IT infrastructure is in compliance with the industry standards and government regulations.
3. Security is built into the process during development:
VAPT provides an efficient and practical method to build secure software, application or program. The primary reason for this is that security is part of the development process.
In the event that your IT network gets compromised, it will require expensive fixes and patches after a vulnerability has been exploited by an attacker. – Wasting unnecessary time, money and resources.
4. Simplify your IT network security
While reading through this blog, you must be wondering, understandably so, how you can manage such complicated cybersecurity solutions. You can see how complex it is to perform VAPT itself.
Here is another issue. If you are always being bombarded with various IT security services and needing to purchase them from different vendors, this becomes a continuous hassle and cost. At Netpluz Asia, we simplify this for you with our managed Security Operations Centre (SOC).
As the popular saying goes, "Prevention is better than cure".  Our SOC can deliver industry-leading tools, technology and expertise to secure your valuable digital assets around the clock at a fraction of the cost. If you wish to find out more about our Managed Security Services, please click here.
Summary
Currently, most enterprises are well equipped with sophisticated and highly efficient security apparatus and software. Hackers are constantly looking for new vulnerabilities to hack into your systems. As a result, cybersecurity has become the most crucial component of any company's infrastructure.
Vulnerability Assessment is one of the first steps in improving your IT security within your business. When it is executed together with Penetration Testing the two combined operations will create a strong deterrent to cyber-attacks that target your company. Identifying security loopholes and possible damages they can pose are important factors you need to pay attention to when protecting your network from malicious attacks.
This is why many companies have been taking care of their digital assets through VAPT testing. It is an obvious fact that IT security services would incur additional costs for your company, but it is less costly than having your network system partially or fully compromised.
If you wish to find out more information on how you can protect and defend your IT business network through Vulnerability Assessment and Penetration Testing (VAPT), you can visit us at Netpluz 24/7. Alternatively, you may book an appointment by submitting your information here for a free consultation.
Author: Shaun Nisal Peiris
 Reference
1 Snow, John, et al. "Top 5 Most Notorious Cyberattacks." Daily English Global Blogkasperskycom, https://www.kaspersky.com/blog/five-most-notorious-cyberattacks/24506/.
2 Scott Steinberg, special to CNBC.com. "Cyberattacks Now Cost Companies $200,000 on Average, Putting Many out of Business." CNBC, CNBC, 13 Nov. 2019, https://www.cnbc.com/2019/10/13/cyberattacks-cost-small-companies-200k-putting-many-out-of-business.html.
3 "Vulnerability Assessment and Penetration Testing." Veracode, 22 Oct. 2019, https://www.veracode.com/security/vulnerability-assessment-and-penetration-testing.
4 Infosec, Cyberops. "What Is VAPT and Why Would Your Organization Need VAPT?" Medium, Medium, 15 May 2019, https://medium.com/@cyberops/what-is-vapt-and-why-would-your-organization-need-vapt-444a684c8933.
5 "Vulnerability Assessment and Penetration Testing." Cyber Security Agency, https://www.csa.gov.sg/gosafeonline/go-safe-for-business/smes/vulnerability-assessment-and-penetration-testing.
6 Prole, Ken. "Vulnerability Assessment and Penetration Testing (VAPT)." Code Dx, 15 Feb. 2019, https://codedx.com/blog/the-perfect-union-vulnerability-assessment-and-penetration-testing-vapt/.