Importance of cybersecurity for cyber-attacks
Why do we have fire drills when we hardly or never encounter fire? The same goes for cybersecurity – we do not know when we will encounter a cyber-attack. Cybersecurity is the practice of protecting systems, networks and programs from digital attacks. Successful cybersecurity has multiple layers of protection spread across computers, networks, programs or data that one intends to keep safe. 1
Impact of cyber-attacks on companies
Cyber-attacks can cause financial loss for the business as well as reputational damage. When there is a loss in customers' data to hackers, it has resulted in a fall of many companies. Companies have risk falling into endless lawless and may declare bankruptcy when customers' data are stolen by hackers. Data recovery takes time and can be very expensive. 2 Due to reputational damage to the company, customers will lose trust in it and hence venture to other companies. Therefore resulting in a loss of profits and sales. 
In March 2018, data tied to Under Armour's fitness application was breached and affected 150 million users. Information such as user names, email addresses, passwords was stolen but users' credit card data and social security or driver's license numbers were not breached. During after-hours trading, Under Armour's stock dropped more than 2%. 3
Ways employees' actions make companies vulnerable to cyber attacks
The software requires ongoing updates and upgrades. Software becomes outdated when it does not have updates to support it.4 According to PC Trends report 2019,5 1 in 6 Windows 7 users and 1 in 10 Windows 10 users are using an outdated operating system version. Outdated software does not have patches if vulnerabilities are found, resulting in more advanced cyber-attacks. Therefore, it is important to update the software as not updating it expose the business to vulnerabilities and security risks.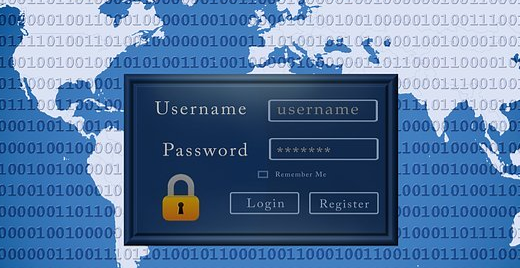 Employees having weak or the same passwords across multiple accounts can allow cyber-attacks to take place easily. Principle researcher, Jarno Niemela at F-secure 5 stated that the Brute force attack is the primary way hackers use to bypass the security. It is accounted that 31% of cyber-attacks used this method to hack into their target. Brute force attack means inputting as many passwords possible, seeing if it works against their target. Hackers even have automated scripts that can find a way around simple protection, such as the maximum number of tries of passwords within a certain time window. 6 Hence a simple and common password can easily fall prey to the next cyber-attack.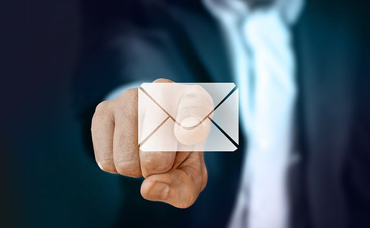 In today's world, emails are the most preferred way of communications when it comes to business-related context. Companies normally collect and stores a huge amount of personal data.7 In order for all of these personal data to be well taken care of, employee's knowledge and care can play an enormous part in preventing a cyber-attack from happening. A research done by 'The Radicati Group'8 shows that an average person needs to go through 235 emails a day. With these large amounts of emails, it is not surprising that some may contain scams in the form of attachments or links. With an accidental click, employees may be opening the gates to those cybercriminals into the company's digital home.
Products available to reduce cyber attacks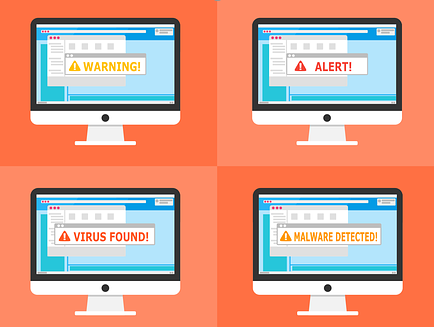 Endpoint protection with EDR
EDR means endpoint detection and responses. Its solutions are designed to monitor and respond to advanced internet threats continuously.
Endpoint protection provides simple security for business. It automatically removes malware when detected or isolates comprised devices in order to prevent damage. Below are some ways of how endpoint protection removes malware. 9
In order to prevent the problem from spreading further, part of rectifying a problem is to put it in quarantine. Comprised devices will be isolated when necessary until companies ensure they are safe. 
As employees may not be aware of malicious links, attachments or downloads, cyber-attacks may occur once employees click onto those. Therefore with endpoint protection, it will help to remove if anything malicious is found. It is simple and automatic. 
Synchronised security transforms threat detection when threat discovery, investigation and response are automated. The incident response time is reduced exponentially and tactical resources can be refocused on strategic analysis. 
It helps to find out any suspicious behaviours and allow the detection of malware that is specifically designed to avoid traditional solutions. 
It helps to pre-filter all Hypertext Transfer Protocol (HTTP) traffic and tracks suspicious traffic. Additionally, the file path of the process for the sending of malicious traffic.
Integrated endpoint and network
Suspected system of what exactly firewall is detecting is alerted when there is immediate and automatic communication between Endpoint and Network. It allows the endpoint protection agent to instantly use the information to find out the process behind the attack. 
Endpoint backup
Endpoint backup ensures regulatory compliance and improves data visibility for a mobile workforce. It allows employees to protect the corporate data at their convenience. It helps to protect and manage the data across all endpoints such as laptops and smartphones. The unified visibility and search across the data deliver fast identification for governance. To ensure zero-impact to the productivity of end-users, lightweight with tunable resource controls are used. 10
Summary
Technology

Benefits

Endpoint protection with EDR

·         Removes malware

o    Isolate

o    Threat removal

o    Synchronised security

·         Decloaking malware

o    Behavioural analytics

o    Traffic detection

o    Integrated endpoint and network

Endpoint backup

·         Ensures regulatory compliance

·         Improves data visibility

·         Protects cooperate data at convenience

·         Fast identification

·         Zero impact to productivity
Conclusion
Your company can be a victim of cyber-attack just because of a small mistake made by your employees. Prevent your company from having reputational damage and facing financial losses due to cyber-attacks. Act fast before it is too late!
Click here to find out more about ways or products available to protect your data, or email us to arrange for an appointment with our experienced manager. We will provide ways for you to become more secure. 
Author: Toh E Pyn
References
Services, P. (2019). What Is Cybersecurity?. [online] Cisco. Available at: https://www.cisco.com/c/en_sg/products/security/what-is-cybersecurity.html [Accessed 11 Dec. 2019].
com. (2019). How cyber attacks impacts business.. [online] Available at: http://www.webrtcworld.com/topics/from-the-experts/articles/440430-how-cyber-attacks-impacts-business.htm [Accessed 11 Dec. 2019].
Anon, (2018). Under Armour announces data breach, affecting 150 million MyFitnessPal app accounts. [online] Available at: https://www.washingtonpost.com/news/the-switch/wp/2018/03/29/under-armour-announces-data-breach-affecting-150-million-myfitnesspal-app-accounts/ [Accessed 11 Dec. 2019].
Parker Software. (2019). The security risks of outdated software – Parker Software. [online] Available at: https://www.parkersoftware.com/blog/the-security-risks-of-outdated-software/ [Accessed 11 Dec. 2019].
Windows Report | Error-free Tech Life. (2019). 55% of Windows PCs are running outdated software [Security Alert]. [online] Available at: https://windowsreport.com/outdated-software-security-risks/ [Accessed 11 Dec. 2019].
Palmer, D. (2019). Ransomware attacks: Weak passwords are now your biggest risk | ZDNet. [online] ZDNet. Available at: https://www.zdnet.com/article/ransomware-attacks-weak-passwords-are-now-your-biggest-risk/ [Accessed 11 Dec. 2019].
com. (2019). Weak and Stolen Passwords | WatchGuard Technologies. [online] Available at: https://www.watchguard.com/wgrd-solutions/security-topics/weak-and-stolen-passwords [Accessed 11 Dec. 2019].
com. (2019). [online] Available at: https://www.kaspersky.com/resource-center/preemptive-safety/7-ways-to-cyberattack-vulnerability [Accessed 11 Dec. 2019].
com. (2019). [online] Available at: http://www.radicati.com/wp/wp-content/uploads/2015/02/Email-Statistics-Report-2015-2019-Executive-Summary.pdf [Accessed 11 Dec. 2019].
com. (2019). Sophos Endpoint Protection. Advanced Security with Intercept X.. [online] Available at: https://www.sophos.com/en-us/products/endpoint-antivirus.aspx?cmp=36476&utm_source=GoogleSearch&utm_medium=cpc&utm_campaign=MG-ASEAN-GoogleSearch&utm_content=SM100289&gclid=Cj0KCQiA_rfvBRCPARIsANlV66MbtXXPIGuBJKxEogN28oUqQ4DVaWc9RDWV4eCoEqvCVa3-wTPZn7IaAkVnEALw_wcB [Accessed 11 Dec. 2019].