Netpluz ranks in Top 10 Among Top Managed Services Providers
With the continuous support from our valued customers, partners and business associates, Netpluz is pleased to announce that we have managed to clinch a spot in the list of the Top 10 Managed Service Providers 2020 by APAC CIO Outlook.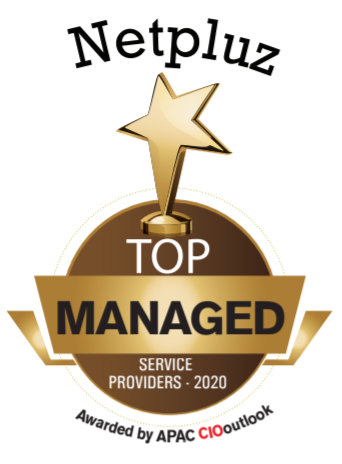 Awardees of the Top 10 Managed Service Providers (MSPs) are recognized for their efforts and solutions in helping organizations focus on their core services. MSPs do so by helping their clients improve on their work efficiency which then translates into higher productivity and revenue. Today, competition among MSPs is stronger than ever. As a result, many provide a wide range of different services to cater to customers' needs. For instance, data management, data analytics, cybersecurity, disaster recovery, enterprise mobility management are some of the services MSPs now provide. 
APAC CIO Outlook highlights Top Managed Service Providers annually to identify the outperforming providers. This is to help businesses find their preferred MSP based on their needs. 
Netpluz was named in the Top 10 Managed Service Providers list for their delivery of high quality managed data, voice and video services. In addition, Netpluz was also featured as one of APAC CIO Outlook's featured vendors. Celebrating our 5th year anniversary with this achievement and the recent Business Eminence Award 2020, Netpluz takes another step forward to our vision of becoming the Top Managed Communications Service Provider in Asia-Pacific.
"Netpluz strives to continue serving our customers with our core values in mind and move forth to our vision of being the Top Managed Communications Service Provider in Asia-Pacific," says Lau Leng Fong, CEO at Netpluz Asia Pte Ltd. 
Above all, we hope that our valued customers will continue to support us and we sincerely thank everyone of you for being with Netpluz through the years. 
To find out more, click here.
Other awards & accolades:

About Netpluz
NETPLUZ is formed by a team of highly competent infocomm professionals with more than 15 years of deep industry expertise and proven experience. Firmly believing that communications form the backbone of any business, NETPLUZ simplifies and satisfies communication needs of our clients through the delivery of high quality Managed Data, Voice, Video and Cyber Security services over a single, converged network. Backed by a strong technical support team, NETPLUZ managed services are designed and operationalized with cost efficiency and business productivity as the baseline, with uncompromising service standards. For more information on Netpluz Managed Services, contact us at contact@netpluz.asia or visit us online at www.netpluz.asia.
Media Contact:
Rueburn Liang
Senior Marketing Manager
Netpluz Asia Pte Ltd
Phone: +65 6805 8917
Email: rueburn.liang@netpluz.asia
5 Benefits Why You Should Engage a Managed IT Services Provider
Why should any company engage a managed IT services provider?
In this article, we will discuss five benefits for your company, including improving your own company's IT productivity, which will in turn drive down your overall company's cost.
But first… what is managed IT services?
In simple terms, managed IT services is a comprehensive solution that is delivered by an IT service provider. These services include set-up, maintenance, remote support, proactive support, monitoring, reporting and advisory services for your improvement.
Top 5 Benefits of engaging a Managed Service Provider (MSP)
Internal IT vs MSP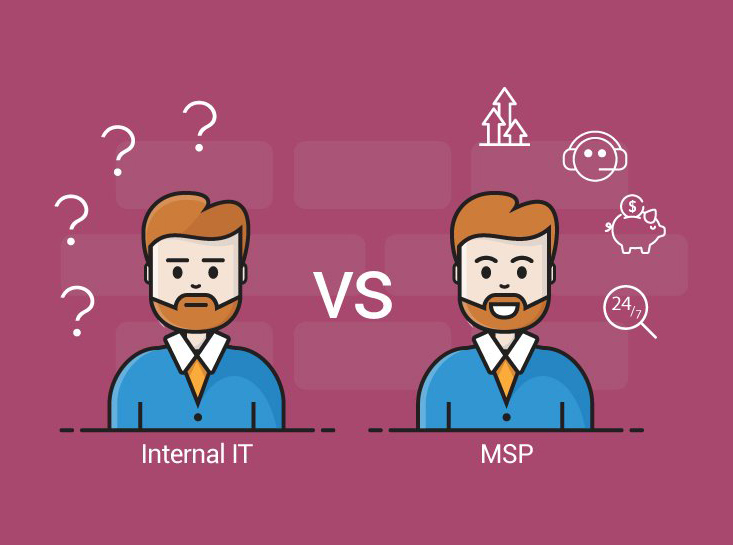 A company may have only one (or a few) internal IT staff who is responsible for all the technical duties regarding the company. This person will need to take charge of technical duties such as troubleshooting, dealing with connectivity issues and replacing or configuring hardware and software. When the staff is engaged or not around, the company will be left helpless if something goes wrong. Whereas when your company has a managed IT services provider, you acquire access to an entire team of IT experts who are well skilled and have diverse skill sets. There will be someone to rescue you at all times as managed service providers offer better resources, and companies enjoy the benefit of multiple people working on multiple issues simultaneously. You can think of this as being entitled to an IT manager and a virtual CIO! 
OPEX vs CAPEX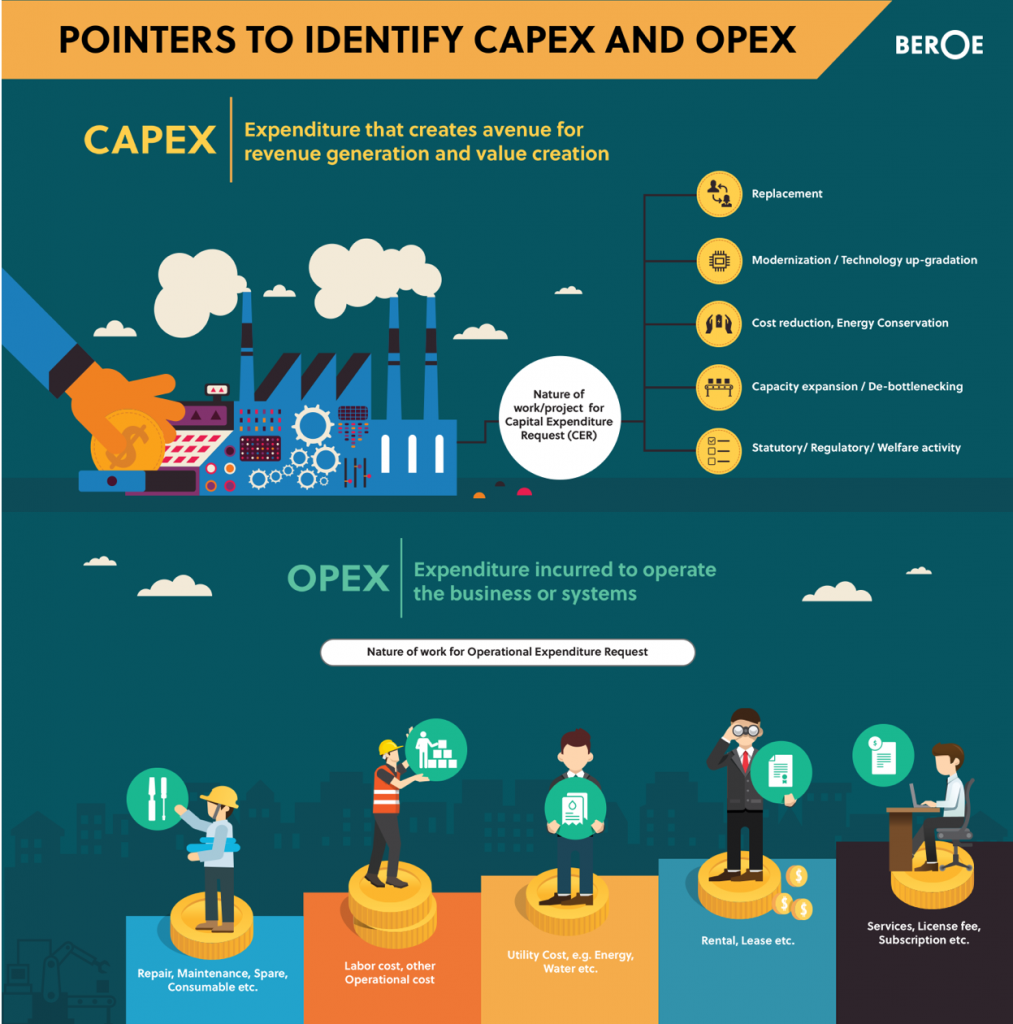 Capital expenditures called CAPEX reflect expenses that an organisation incurs for future benefits. For example buildings or machinery that depreciates over the years, with the annual depreciated amount being deducted from the company's revenue in the income statement. On the other hand, operating expenses called OPEX are day-to-day expenses incurred such as wages, office supplies and leases. Thus, OPEX is deducted fully from revenues in an income statement. Businesses are also taxed based on revenues minus all OPEX.5,6,7
For IT matters, owned hardware such as switches or phones are typically classified as CAPEX. Hardware may require huge capital outlays upfront, with the equipment's lifespan determining its annual depreciation. Software, cloud applications or rented hardwares are categorised as OPEX.
To find out which is preferred, often the finance department prefers OPEX as it reduces the company's owed income tax. Another disadvantage of CAPEX is that it may require multiple layers of management approval.  Therefore, companies these days prefer having OPEX rather than CAPEX.7
One-stop Managed IT Services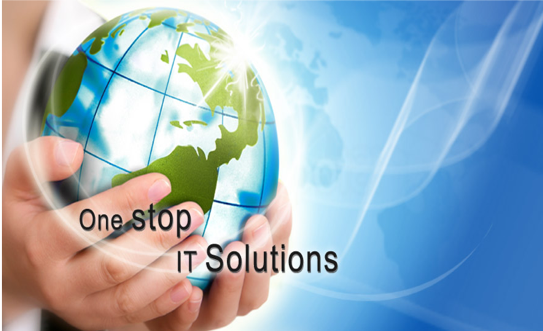 By engaging a managed service provider, you will be entitled to a one-stop solution provider by an IT service provider. The managed service provider takes full charge of IT consultation, network management, server administration, data backup, virtualisation and devices recommendations.  For example, Netpluz Asia is also a one-stop managed communication service provider that offers reliable and high-performance communication services such as data, voice, video, cybersecurity, mobility and analytics needs. Hence, by engaging Netpluz Asia, you are assured of getting assistance from IT experts that will give you peace of mind.4
Price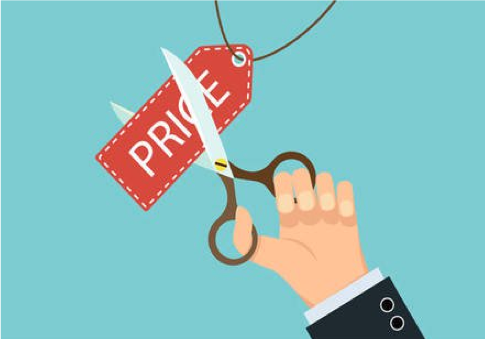 Typically, the price is lower when engaging a managed IT services provider as the comprehensive solution provided will be catered to your own needs.  You will not need to pay for services not required by the company. However, when there are multiple vendors involved in managing your company's IT matters, the price will definitely be higher. This is due to the separate individual vendors that will be offering separate and smaller service packages – and you don't enjoy the benefits of a bundled package. To refrain from making these extra expenses, you can engage a managed IT services provider such as Netpluz to save cost. 
Complexity
When your company is managed by multiple IT vendors, your company will be responsible for overall integration as each vendor is responsible only for their individual product. Even if they are able to do so, it will be at a higher cost.1 However, managed service providers give you the benefit of a cohesive package and integration of the various services. You also enjoy the benefit of a one-stop provider and single point of contact despite the variety of systems deployed.
You avoid the risk of multiple vendor pointing fingers at each other when something goes wrong.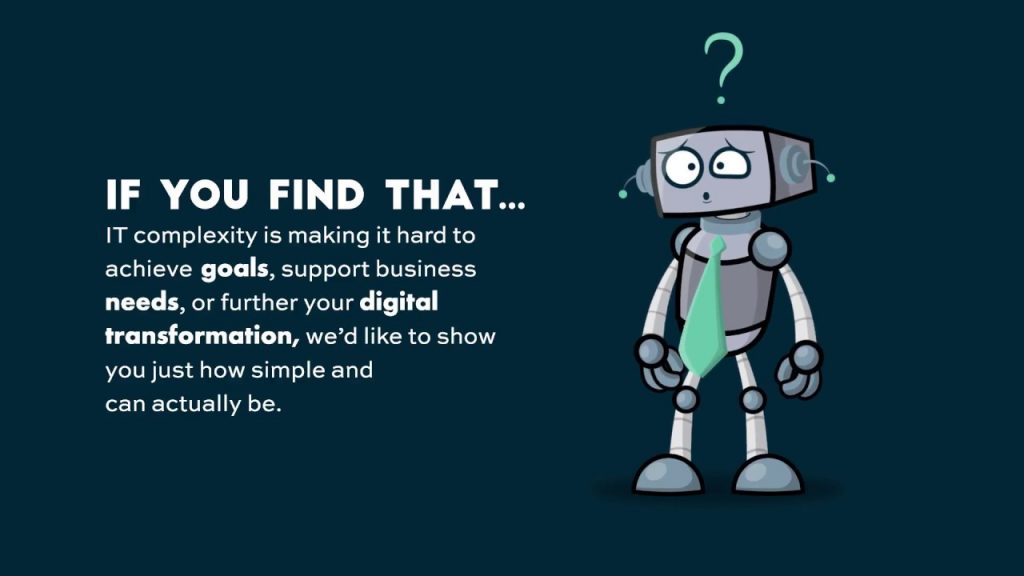 Conclusion
Your company will certainly be at an advantage compared to companies that are still engaging multiple IT service providers or better still those companies that are relying on their IT staff or separate vendors. Most importantly, your managed IT service provider will be able to monitor and maintain your company's IT environment, enabling the prevention of network problems before these turn into downtime that usually comes with a huge price tag.
Your one-stop managed IT service provider is only a website away. Click on this link  https://www.netpluz.asia/ to learn more about how Netpluz can show you the benefits of a managed IT service provider.
Author: Shiva Shanthini d/o Murugesen Pillai
References
1.Henry Cheang. "Single vendor vs. mutli-vendor: 8 factors to consider." Cimpl, June 4, 2014
https://blog.cimpl.com/single-vendor-vs.-multi-vendor-8-factors-to-consider
2.Anastasia. "The Benefits of Outsourcing to Managed Services." CLEVERISM, July 9, 2019
https://www.cleverism.com/benefits-of-outsourcing-to-managed-services/
3.By User. "CHOOSING BETWEEN AN MSP VS. INTERNAL IT DEPARTMENT." CitadelBlue, January 3, 2019
https://www.citadelblue.com/choosing-between-an-msp-vs-internal-it-department-2/ 
4."One-stop Managed IT Service." IT Solution
https://www.itsolution.com.sg/it-services/one-stop-managed-it-services/
5."Capex vs Opex." WallStreetMojo
https://www.wallstreetmojo.com/capex-vs-opex/
6.Christina Majaski . "The Difference Between an Operating Expense vs. a Capital Expense." iInvestopedia
April 14, 2019
https://www.investopedia.com/ask/answers/042415/what-difference-between-operating-expense-and-capital-expense.asp
7."Capex vs. Opex." Diffen
https://www.diffen.com/difference/Capex_vs_Opex