IS SD-WAN RIGHT FOR MY BUSINESS?
SDWAN (or SD-WAN) stands for Software-Defined Wide Area Network is gaining popularity among business, especially those who require simplicity in expanding their connectivity across their regional offices or branches. Most have heard of the term but is still unsure how it will deliver or even the benefits of embarking on such a project.
The reasons are very simple!
SDWAN is an automated approach to business or enterprise network connectivity, both locally and regionally, and allows optimisation of network performance leveraging on Software Defined Network (SDN) technologies.
SD-WAN, according to Wikipedia, is defined as "an acronym for software-defined networking (SDN) in a wide area network (WAN)." The page also stated that SD-WAN simplifies the operational management of Wide Area Networking by separating the networking hardware such as traditional routers from its control mechanism.
So do I really need SD-WAN?
One of the biggest push factors of SD-WAN adoption is the cost to deploy, reliability of service and security level. The top and main goal of SD-WAN technology are to deliver a business-grade, secure yet simple cloud-based and cloud-enabled WAN connection with as much open and software-based technology as possible, according to an article posted at SDX Central .
The main reason on why so many businesses turn to SDWAN is because the concept and successful case studies proved that SDWAN simplifies the business network management administration, and it is a whole lot easier to manage than traditional and legacy WANs. This is done by moving the network management to the cloud. To simplify this statement, you are no longer going to rely on physical network management all the time but with SDWAN, you will leverage on a combination of network paths and routing, through the cloud, like most new virtualised technologies. Remember the time when virtualisation was the hottest topic in the market?
To summarise this even further, SDWAN is going to be very useful and massive stress reduction to your Information Technology (IT) team to manage your multiple offices, branches or locations, both locally and regionally. Your team will be able to enjoy, under a single pane of glass with improved Quality of Service (QoS), on network-wide control and visibility. The platform is powered to connect and communicate with all network endpoints without the need for additional or extra technology, protocols or an IT engineer on-site to reconfigure.
Imagine this, with the addition of new protocols, IT engineers often need to manually update each endpoint and this will often lead to human error, causing downtime and possible loss of potential revenue. With Cloud-based and managed, every update can be done from the cloud, potentially and significantly reduce error, save time and cost reduction. One of the major benefits of SD-WAN is the simplicity and time required to set the solution up and running for your business.
Extensive hardware that traditionally requires a lot of effort and long lead time can now be tested, deployed and provisioned in a matter of business days, and no longer weeks or months.
Sounds interesting?
Hold your horses! There are things to consider!
Even though there are a lot of benefits that will entice you to get onboard SDWAN, there are still a number of factors and considerations to keep in mind and discuss with experts when you are deciding whether to deploy SD-WAN solution for the business and how to proceed further.
For instance, would you consider to manage SDWAN in-house or do you want it delivered by a Managed Service Provider, under SDWAN-as-a-Service? Compared to managing it in-house, getting it delivered through managed service can be much faster to deploy and less hassle. This would mean that there will not be a need to hire additional skillset, in most case, very expensive skillset to manage such a platform. The managed service provider, Netpluz can support local and regional deployment, manage for you as a service, so ultimately it will be more convenient.
Another consideration will be if you are planning to use an internet-based SDWAN setup deployment or a global private network for security purpose. Internet-based, such as the use of readily available fibre broadband internet connectivity might be good enough for your business if your offices or branches are based locally, and the internet is of high reliability and quality, such as in Singapore.
However, it could bring issues for global deployment of SDWAN if you are looking into setting up a global private network that provides faster response time and increased security level. Interested parties often ask if SDWAN is a replacement for Multiprotocol Label Switching (MPLS). If you have not read our blog on SDWAN vs MPLS, you can click here to read more. The answer may surprise you.
SD-WAN technologies are taking off like an upward rocket mainly due to their ease of management and the higher levels of network optimisation and automation they deliver. Despite this, 80% of enterprises have chosen managed SD-WAN, as compared to 20% choosing to deploy SD-WAN in-house route according to recent research by Frost & Sullivan.
So which path should I be heading towards?
There is no single way to manage SD-WAN. Businesses must carefully map out which road works best for them when it comes to deploying and managing SD-WAN, taking into consideration their business needs and growth path in the upcoming 3-5 years. This is why Netpluz can come in to consult with you, show you a LIVE DEMO on the SDWAN solution, to help you in your evolution and digital transformation to SDWAN.
You might also be interested to read up an ebook on SDWAN for dummies guide that was published by our selected SDWAN partner, Velocloud, now part of VMware. You can download the ebook by clicking here.

Netpluz is a registered partner of VeloCloud. 
7 alarming factors that could cost your company thousands of dollars if you make this one fatal mistake: Debunking the myth between SD-WAN and MPLS
"SD-WAN is sure to be better than MPLS…" We have heard it many times from people claiming that software-defined networking in a Wide Area Network (SD-WAN) is better than Multiprotocol Label Switching (MPLS) in the area of managed services.
However, is it really true for your business?
MPLS has always been competing against SD-WAN solutions to meet today's high demands and expanding needs for networked-critical systems. In reality, there are more to these claims than meets the eye. In this article, we will compare the pros and cons between these 2 network technologies and you will then be able to discover whether SD-WAN is actually good for your company.
What is MPLS?
MPLS is a traditional network technology that forwards data for network traffic and directs data through a path via labels. This helps to eliminate the need for complicated lookups in a routing table at every stop and a label is assigned to each packet to differentiate itself from other traffic on Wide Area Network (WAN). 3
What is SD-WAN?
SD-WAN is a networking technology that uses software to make wide-area networks more intelligent and flexible by connecting sites directly to the internet over commodity broadband links. This helps to eliminate the need for administering each WAN device manually. It is being done through the use of managing configurations centrally and access policies. 3
If you want to find out more about everything you need to know about SD-WAN, do read up another blog on it by clicking here. 
MPLS VS SD-WAN: The 7 deadly factors that will cost your company a lot if you don't make the right choice in selecting the right technology
Bandwidth
MPLS comes with a high bandwidth cost. It is not suitable for high bandwidth that is above 100m as its circuit cost is expensive. MPLS requires a huge amount of effort to add new links as compared to SD-WAN. Thus, MPLS is not recommended for companies with branch offices, remote sites and those who need to grow their distributed network capabilities quickly. Unlike MPLS, SD-WAN comes with zero bandwidth cost through the use of many, high-bandwidth and cheap Internet connections simultaneously. Customers are able to upgrade with ease by adding new links without causing any changes to the infrastructure or the network. Through this process, your company will then have an inexpensive internet connection without sacrificing its performance. 1, 2
Performance
MPLS can only send traffic via one network connection and that the settings of your class of service cannot be changed. Thus, resulting in low speed at which the traffic is being sent. However, SD-WAN will help to control unimportant traffic while sending the rest of the traffic via the fastest route across the internet circuit. Therefore, with only the important traffic being sent across the fastest route, it will enable SD-WAN to perform at its highest performance. 1
Uptime
MPLS will have a failover to a substitute internet connection. However, you will experience some delay during the failover most of the time; which will decrease the uptime on MPLS for your company. Unlike MPLS, SD-WAN can allow your company to aggregate many ISP Internet and Wide Area Network (WAN) at a single site. Thus, your company will not have any circuit redundancy for your WAN which will increase uptime for your company. 1
Performance independent of geographical location
MPLS does not have a network for companies in a remote or international location. As a result, those companies will have an underperforming network as they run all traffic over an IPsec VPN. However, the benefits that SD-WAN provides for your company will never change, regardless of the underlying ISP your company is using. This is done through the use of switching transport for businesses. The cable or wireless infrastructure that connects the branch offices and data centres allows the company to mix and match them based on bandwidth availability. It will then quickly and easily spin up new connections to remote locations. Therefore, there will not be any underperforming network when using SD-WAN regardless of your geographical location. 1, 2, 5
Reliability and quality of service 
MPLS is able to deliver packets reliably and provide a high quality of service. It also creates the quality of service buckets that ensure high priority traffic being delivered with minimum packet loss; this helps the system to operate without any loss of signal or quality over an MPLS framework. Thus, this network is significantly important for companies that rely on real-time protocols such as VoIP, virtual desktops and video conferencing. However, SD-WAN still connects your sites using the public internet which will carry a high amount of data loss risk. As soon as the packets reach the public internet, it is very difficult to ensure a low level of packet loss, latency and jitter which will definitely cause real-time applications to fail. These lost packets will ultimately cause congestion which will result in a time out. 2, 3, 4, 6
| | |
| --- | --- |
| | |
| Without SD-WAN @ 2% Packet Loss | 2% Packet Loss with SD-WAN |
High predictability of traffic
As each packet is assigned with a label, MPLS is able to separate it from other traffic on the Wide Area Network. When a label is being assigned to each packet, MPLS providers can then assign different priority to certain network traffic. These benefits, which are derived from the assigned labels to individual packet, will help to bring predictability of traffic to a network. 3
High level of Security
SD-WAN is heavily invested in security as it integrates security, policy, and orchestration of network architecture. All network, which includes the internet, that is sent in SD-WAN architecture are encrypted. All devices and endpoints are completely authenticated through the use of a scalable key-exchange functionality and software-defined security. Therefore, with the help of the encryption of information and the scalable key-exchange functionality, the security of SD-WAN network is enhanced. 3, 5
This table shows a summary of the respective features that MPLS and SD-WAN provide.
| | | |
| --- | --- | --- |
| Feature | MPLS | SD-WAN |
| Increased-Bandwidth | X | ✓ |
| Increased Performance | X | ✓ |
| Increased Uptime | X | ✓ |
| Performance independent of Geographical location | X | ✓ |
| Reliability and Quality of Services | ✓ | X |
| High Predictability of Traffic | ✓ | X |
| High Level Of Security | X | ✓ |
So which should I choose for my company: SD-WAN or MPLS?
With SD-WAN technology offering more benefits than MPLS, companies may choose to take up SD-WAN technology. From its inexpensive cost to flexibility to easy of linking and to the increased security that SD-WAN offers, the benefits of SD-WAN is really obvious.
No wonder, many have claimed that SD-WAN is better than MPLS but does that necessarily mean that it is better for your company?
The answer is No.
Why? The reason is simple; many businesses may choose to take up SD-WAN than MPLS as they are trying to make their WAN infrastructure more efficient and evolve towards more cloud-based applications. Now, this means that if your company is using the cloud, SD-WAN would definitely be a better choice than MPLS.
However, if your company relies heavily on mission-critical, real-time applications running over the WAN such as phone calls, video conferencing and remote desktop, MPLS would be a better choice for your company.4
In summary, if your company is more suited for MPLS but you choose SD-WAN instead or vice versa, then that is the number one fatal mistake that will cost your company tons of money.
If you are still confused or unsure to choose between MPLS or SD-WAN, you do not have to worry or be frustrated! 
Here at Netpluz, we provide free consultation and LIVE DEMO to better decide which network technology is best for your company. Click here to contact us for a free consultation!
Author: Chua Yi Run Stace
References
Quality Communication Services with Cyber Protection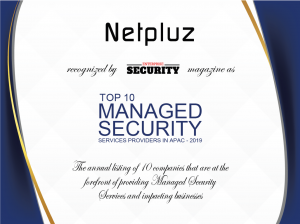 The internet revolution has radically altered the way business is conducted. The size and location of business are becoming increasingly unimportant, in today's internet-connected global playing field. Furthermore, with new entrants of SaaS solutions and multiple branches distributed globally, optimized connectivity from a single management point of view is critical to ensure that all branches of a business can communicate effectively. However, with companies using connectivity systems from multiple vendors, this is not an easy task to achieve because IT professionals are usually directed around different vendors, and no clear causes are identified when an issue arises. In today's always-connected era, response time to resolve is crucial to ensure secure businesses' reputation and operations. Having one managed service provider to overlook the entire network is necessary to ensure faster response time and resolution. Understanding these requirements, Netpluz delivers quality communication services with cyber protection to clients. With the company's offering, clients get the agility they require without the huge capital expenditure and hassle of managing multiple vendors. Leveraging its decades of experience and expertise in secure communications, Netpluz enables quick identification and fast response to resolve issues while guaranteeing 99.99 percent uptime. "As a B2B company, our focus is to simplify the communications needs of businesses with solutions that fit both company resources and requirements," says Lau Leng Fong, CEO of the company.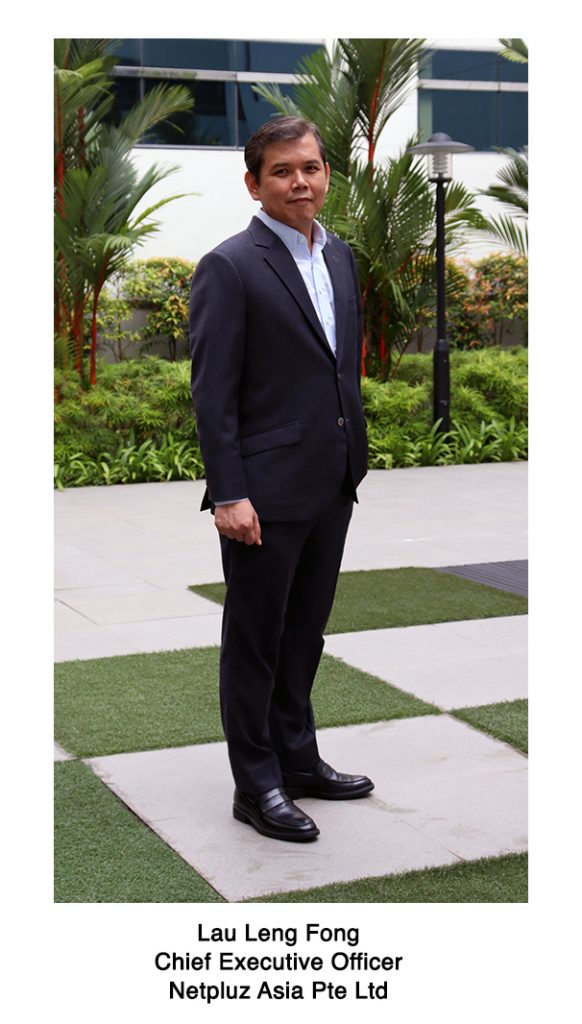 Netpluz helps organizations with their secure internet networking needs by first understanding their unique challenges. By providing carrier-agnostic and secure network connectivity services, Netpluz builds customized solutions for every client. "Netpluz understands that every business is unique, and there is no one solution to fit all. Our approach is to first understand the requirement and challenge, growth plan for scalability before we propose a holistic solution," says Leng Fong. With secure internet connectivity managed by Netpluz's team of 24/7 technical helpdesk and proactive network monitoring, businesses can be rest assured that their network is being monitored and responded to whenever a need arises. "There were cases of internal network being compromised, devices being used for crypto-jacking, and cases of downtime due to target of DDoS attack. One of the value-added features that come with Netpluz Managed Service is network monitoring on bandwidth utilization," mentions Leng Fong. An alert will be triggered upon a set threshold, and a dedicated account manager will contact the business representative to check if there is any abnormal network activity. A surge in network bandwidth utilization could spell malicious activity, and Netpluz can be engaged to mitigate the risks.
Companies subscribed to Netpluz DDoS Mitigation service enjoy auto mitigation of DDoS attacks, ensuring high availability of their network connection. In Q2 of 2019, Netpluz successfully mitigated a total of 1.8 Gbps DDoS attack over 2 hours, with the single largest DDoS attack of 506 Mbps mitigated. They commissioned local Scrubbing Centre, leveraging on machine learning technology and multi-layered mitigation to provide intelligence-based detection to automate threat detection. This approach enables an adaptive security architecture, simultaneously addressing detection, prediction, prevention, and response.
In fact, the company will soon launch a Datacenter-grade cloud-based managed security service (MSS) platform, eSentinel especially for SMEs as they do not have the resources to implement a dual firewall implementation, or even DDoS mitigation and secure network monitoring system.  Conceptually, eSentinel is built with state-of-the-art cyber technologies, offering the various protection features such as intelligent next-gen firewall (iNGFW), DDoS mitigation, SIEM, 24×7 monitoring and detection, and response should the on-premise firewall is managed by Netpluz. Netpluz also leverages SD-WAN technology, powered by VeloCloud, now part of VMware, to offer secure, high performance and reliable cross border business connectivity operations ensuring optimal performance even for demanding applications, such as voice and video. "eSentinel is our answer for Secure Internet Connectivity and SD-WAN, for Secure WAN Connectivity," adds Leng Fong.
Businesses can view Netpluz as an extension of their IT department to manage the entire network and system infrastructure. The company's team is trained, and industry certified to bring the highest value to clients. "Having a managed communication service provider is, therefore, preferable in terms of skillset and cost saving, as compared to hiring a team of specialized IT professionals. We take your IT operations to the next level, and you can focus your time and resources to take your company to new heights," says Leng Fong.
As a B2B company, our focus is to simplify the communications needs of businesses with solutions that fit both company resources and requirements.
Among the numerous success stories of Netpluz is that of Paradise Group, a diners' paradise for Oriental cuisine. With the need to have agility on global connectivity across 110 branches in 9 countries, Paradise Group embraced cloud computing to digitally transform their global communications. As the business grows, the need to be cyber resilient is imminent. As cyber-attacks are evolving to be more complex and harder to detect, Netpluz managed to implement a deep learning solution that leverage on neural networks to detect malicious activities, securing critical data with proper disaster recovery in place. "We are proud to serve Paradise Group with a fast detection and response team to ensure that they can achieve a robust networking and secure framework, with significant cost savings in place," states Leng Fong. Netpluz successfully implemented and managed a robust networking and communication framework for Paradise Group and helped them achieve a whopping 20 percent cost-savings on secure networking across their headquarters and outlets in Singapore. Additionally, Netpluz has implemented an intelligent queue management solution for the client that is forecasted to achieve at least 40 percent cost-saving on voice services. Keith Kee, IT Manager of Paradise Group, mentions, "No other service providers were able to take a step back to understand my challenges, and Netpluz offered to go the extra mile. We are proud to have Netpluz Asia as our IT solutions provider."
With such stellar success stories, Netpluz is set on a regional expansion throughout the Asia Pacific, to be the leading Managed Communications Service Provider in the region. Headquartered in Singapore and with business operations in Malaysia, Netpluz is set to expand their support coverage to Indonesia in the very near future, in line with the vision to be the top regional Managed Service Provider (MSP) with cyber security as their key focus. With humble beginnings in 2015 serving business internet connectivity followed by the acquisition of Mediaring and merger of Y5Zone Singapore in 2016, Netpluz has evolved from an internet service provider to a leader in managed data, voice, video, mobility, analytics and cybersecurity services. Today, the company offers its services to over 2000 clients over a single, converged network with uncompromising availability, scalability, and service standards. "Leveraging on our expertise and decades of experience, Netpluz is strategically poised to be the one-stop-shop managed communications service provider to support the growth of performing businesses looking to build optimized, secure and diverse connectivity throughout the region," remarks Leng Fong.
To view the PDF version of the article: https://www.netpluz.asia/Marketing/enterprisesecurityaward2019.pdf
To view the full digital magazine and awards, please click the image below: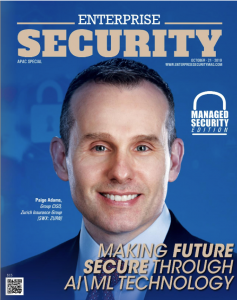 Everything you need to know about SD-WAN: The top 3 benefits of using this next generation technology for digital transformation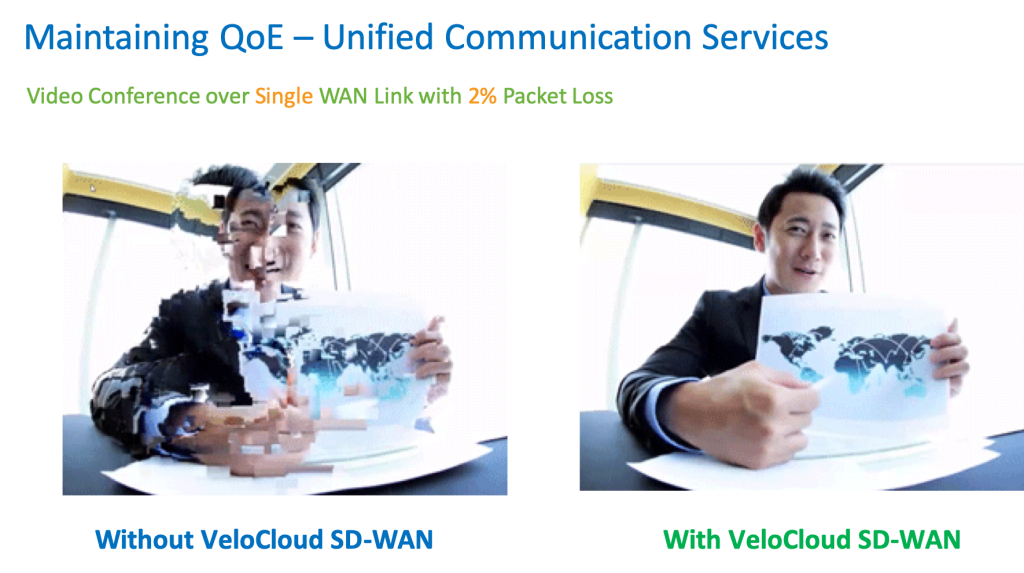 What is SD-WAN?
With businesses shifting towards the age of digital transformation, SD-Wan is emerging as the next generation of networking solutions. But what exactly is SD-WAN?
SD-WAN is a cost-effective alternative to the traditional networking technology which is used to effectively connect the network of several locations from different geographical locations. To illustrate this, think of it as the tracks that connect all the train stations. Here are some of the benefits that SD-WAN brings to the table:
Cost reduction
Better security
Minimise downtime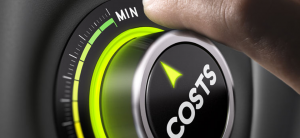 Cost reduction
Firstly, SD-Wan saves cost by preventing productivity losses. Every data packet that is sent will travel through the path of least resistance across the network. This ensures that the data will reach as quickly as possible and allows critical applications to have the best performance.
Furthermore, it also comes with prioritising capabilities – an employee browsing the Web during lunch hour will not take priority over a staff member making an important call to a business partner. The increase in performance will prevent costs from lost productivity.1
Lastly, the flexibility of SD-WAN helps save cost by allowing organisations to utilise network resources more wisely by not paying for unnecessary bandwidth. They can alter bandwidth based on their requirements without having to wait for the IT team to be physically present. The upfront costs of SD-Wan are also extremely low as there is no physical equipment required.2
To illustrate further, let's have a look at Kindred Healthcare. The healthcare company needed to create a secure zone for the prevention of corporate network traffic from interfering with their clinic's network traffic.
Due to having a small team to manage connections across 700 sites, the company started using SD-WAN and the results were mind-blowing. The company increased its bandwidth by up to 700% and saved 4 million dollars over 5 years.6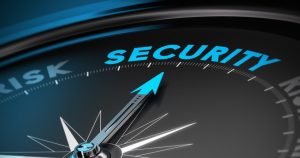 Better Security
SD-WAN improves network security through the encryption of WAN traffic as it travels from one location to another. This ensures that if a breach occurs, the network will be segmented to minimise the damage caused.3
Next, SD-WAN clearly shows the information on the amount and types of traffic on the network. This enforces better security by assisting IT administrators in detecting attacks more quickly.
Moreover, it is also easily accessible by employees and partners of the organisation without being vulnerable to cyberattacks. This comes with security features such as firewalls, intrusion prevention and URL filtering. Organisations will not have to worry about a breach in security using key software applications when they are in public areas such as coffee shops or airport lounges.4
SD-WAN is also able to integrate with a cloud web content filtering service which offers malware defenses and botnet command-and-control intervention for every branch and remote devices.5
For instance, Exxon Mobil needed an easy and secure way to connect over 10,000 locations, which ranges from retail sites, wholesalers to wholesaler branches. The switch to an SD-WAN model allowed the locations to use their broadband, 3G or 4G connectivity. All these were done with the enforcement of strict security policies, especially when it came to credit card security.
The solution Exxon Mobil needed also had to be able to deploy multiple types of networks for different purposes. SD-WAN allows each network to have its own unique set of rules, which enforces better security. Even if one network goes down or gets hacked, the other networks will not be affected.6

Minimise Downtime
The uptime of an organisation is crucial to its profitability regardless of the industry it is in. If a cloud application goes down, businesses will be unable to provide their services to customers or employees. Applications that run slowly also results in a loss of productivity.
SD-WAN minimises downtime by having a strong impact on uptime and application performance. Organisations that utilise it can achieve up to 99.99 percent or greater application availability and superior performance.
As proof, just take a look at MTD Products. The company needed a better way to bring together 6,700 employees across 70 global locations while having to handle 450 network connection points. As the company was constantly expanding, it was not feasible to run efficiently while using its current bandwidth.
Every time a failure occurred, a technician had to come to the data center to reboot the cable modem. This resulted in too much downtime and an unstable network – both crucial to the well-being and productivity of a company. Hence, the company decided to use a full dual-internet SD-WAN solution which saw an increase of over 400% in bandwidth.6
Comparison between companies providing SD-WAN
Let's take a look at some of the companies that are providing SD-WAN.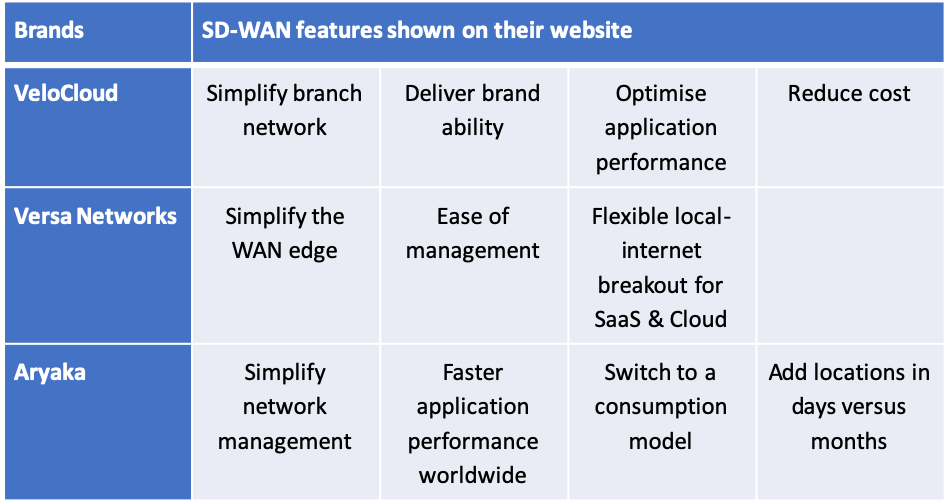 As seen from the table, the companies feature and focus on different aspects of SD-WAN. Instead of writing about the different companies, let's just focus on one of them – VeloCloud.
VeloCloud SD-WAN
VeloCloud, now part of VMware, provides managed IT services such as SD-WAN which is one of the best in the market. It has a scalable, secure cloud network which provides a secure connection through any type of transport. It also comes with a virtual service delivery that can be easily deployed. Depending on the type of service required, these can be delivered either in the cloud or through the private data centre.7
The first factor that businesses should look for if they want to implement SD-WAN should be security. Without strong security measures, important data such as personal particulars can be stolen or hacked. This is devastating for businesses and it is why VeloCloud's strong security focus is preferable for companies.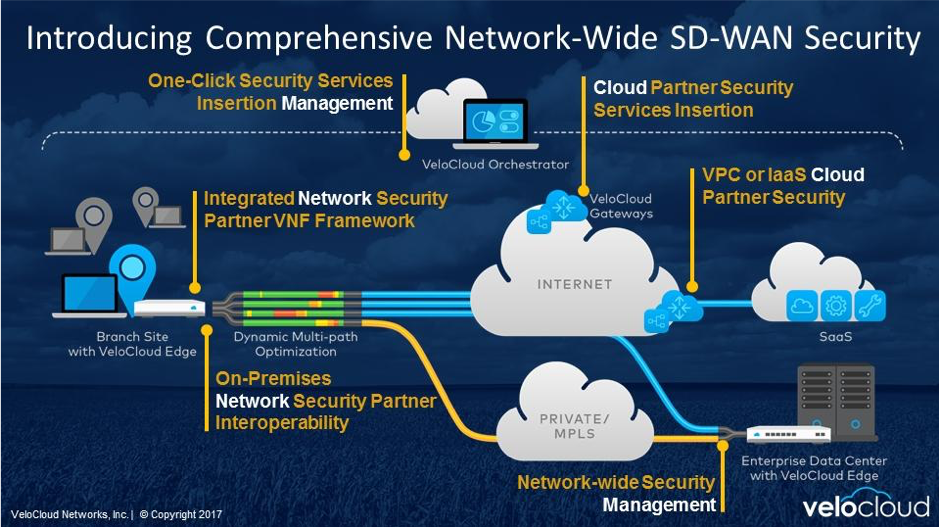 Summary
SD-WAN is the next generation of networking solutions which can reduce cost, provide better security and minimise downtime. All businesses should look to implement SD-WAN as it will be beneficial and provides convenience to their company. If you are still unsure or wish to find out more about SD-WAN, you can visit the Netpluz website to find out more either by visiting the website or booking for a free consultation. Alternatively, you may request for an appointment throught submitting your information by clicking here. 
 Download the SDWAN for Dummies Guide!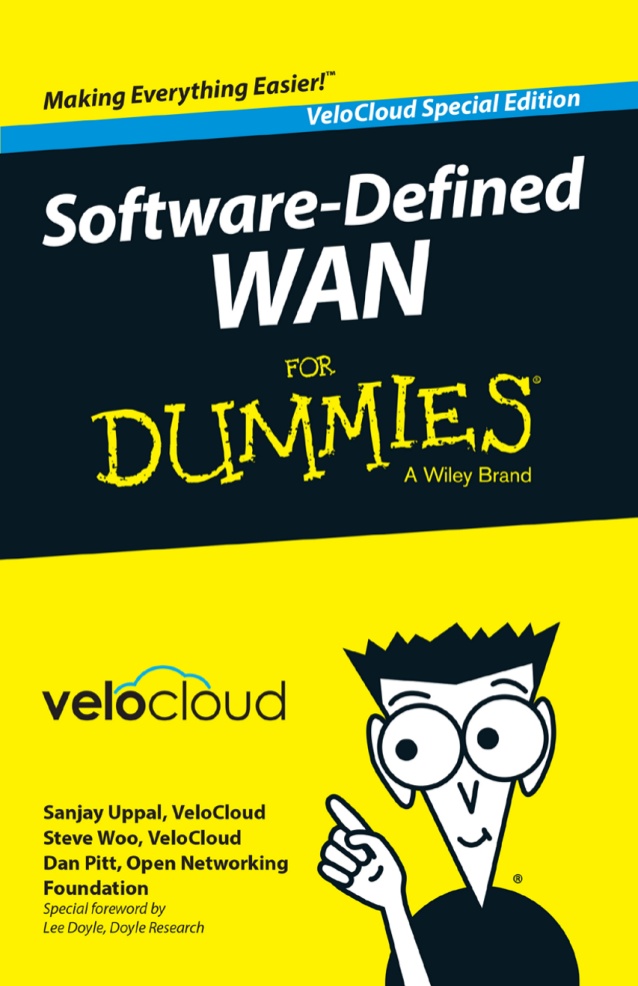 Author: Ling Kai Jie
References
Top 5 Ways SD-WAN Helps Save You Money by Talari Networks, January 09, 2018
https://www.talari.com/blog/top-5-ways-sd-wan-helps-save-you-money/
These Are the Top 5 SD-WAN Benefits by Atlantech Online
https://www.atlantech.net/blog/these-are-the-top-5-sd-wan-benefits
6 Advantages to a Software-Defined WAN Implementation by Technology Solutions That Drive Business
https://biztechmagazine.com/article/2016/12/6-advantages-software-defined-wan-implementation
SD-WAN's Benefits Extend Beyond Cost Savings by IT Infrastructure Advice, Discussion, Community – Network Computing
https://www.networkcomputing.com/networking/sd-wans-benefits-extend-beyond-cost-savings   
Four Reasons Why SD-WAN Makes Sense
https://www.sdwanresource.com/articles/419405-four-reasons-why-sd-wan-makes-sense.htm
5 Major Enterprise Brands Turning To SD-WAN Technology by Zenlayer April 25, 2019
https://www.zenlayer.com/5-major-enterprise-brands-turning-sd-wan-technology/
VMware SD-WAN by VeloCloud: Architecture by VeloCloud
https://www.velocloud.com/products/architecture
We would like to thank everyone for taking the time to visit us during Cloud Expo Asia 2019 in Marina Bay Sands Expo and Convention Centre.
We are very excited about the large number of visitors to our booth. It was our pleasure and honour and we also enjoyed many inspiring conversations and was a good opportunity to present our SD-WAN solutions and eSentinel, our cloud-based application platform for Cybersecurity solutions.
We thank you for your interest in our services and look forward to the opportunity on how our company could serve your business.
To download our brochure, please click here. 
Speaker's Presentations
SINGAPORE – 2 January 2018 – NETPLUZ, a homegrown provider of Managed Services for Data, Voice, Video and Cyber Security solutions, has launched Software-Defined Wide Area Network (SD-WAN) solutions to enable and simplify current and future customers' transition to a future-ready cloud-based software-defined WAN. Partnering with VeloCloud Networks, a Cloud-Delivered SD-WAN pioneer, Netpluz aims to simplify communication needs of multi-branch WAN networking, by automating deployment and improving performance over private, broadband Internet and LTE links for today's increasingly distributed businesses.
"We are excited to partner with VeloCloud to deliver Managed Software-Defined Wide Area Network (SD-WAN) service to our Enterprise customers in the Asia Pacific region. The service enables the use of broadband Internet, with or without traditional MPLS, to create robust Enterprise-grade WAN with increased bandwidth and high-performance access to Cloud services, at a cost-effective price.," said Lau Leng Fong, CEO of Netpluz Asia Pte Ltd.
The Netpluz Global SD-WAN platform will be rolled out to provide the underlying infrastructure that will help businesses drive cost savings, transform customer experiences, and improve overall application performance. Businesses are looking to undergo a network transformation that will allow it to become dynamic, responsive, efficient and simplified, and with centralised network visibility and management through a single pane of glass, VeloCloud Orchestrator (VCO) can provide that much- needed data.
"As Netpluz exists to simplify the communications needs of our customers, we believe that pairing up with VeloCloud will provide our customers with a Quality of Experience (QoE) technology that will deliver greater efficiency and performance," said Leng Fong. "Regardless of whether data is hosted in the Cloud or on-premise, the performance of every customer's mission-critical applications depends on the strong foundation of the underlying network connectivity. The focus must now be on building a network designed for the latest data and application delivery and we believe partnering with VeloCloud to offer SD-WAN solutions will ultimately deliver the enterprise-grade performance our customers are looking for."
"The business model of Netpluz was a perfect partnership for VeloCloud as we look to expand our reach in this region and Netpluz comprehensive offering of managed Data, Voice, Video and Security Services fits perfectly to our business model. VeloCloud offers both Cloud-Delivered and On-Premise SD-WAN solution, both of which offers the most powerful SD-WAN features to meet our customers WAN objectives. We are really excited to have this partnership with NetPluz in SEA region." Said Michael Lok, Regional Sales Director for ASEAN and India.
Netpluz's end-to-end service offerings are enhanced with a secure and managed network connectivity to Netpluz Cloud, offering enterprise-grade multi-layered cyber security monitoring and mitigation to protect any business-sensitive data, to reduce the complexity of IT management and deliver greater end-user experiences for business managers and end-users.
-END-
About Netpluz
NETPLUZ is formed by a team of highly competent infocomm professionals with more than 15 years of deep industry expertise and proven experience. Firmly believing that communications form the backbone of any business, NETPLUZ simplifies and satisfies communication needs of our clients through the delivery of high quality Managed Data, Voice, Video and Cyber Security services over a single, converged network. Backed by a strong technical support team, NETPLUZ managed services are designed and operationalized with cost efficiency and business productivity as the baseline, with uncompromising service standards. For more information on Netpluz Managed Services, contact us at contact@netpluz.asia or visit us online at www.netpluz.asia.
About VeloCloud
VeloCloud Networks, Inc., the Cloud-Delivered SD-WAN™ company, Gartner Cool Vendor 2016 and a winner of Best Startup of Interop, simplifies branch WAN networking by automating deployment and improving performance over private, broadband Internet and LTE links for today's increasingly distributed enterprises. VeloCloud SD-WAN includes: a choice of public, private or hybrid cloud network for enterprise-grade connection to cloud and enterprise applications; branch office enterprise appliances and optional data center appliances; software-defined control and automation; and virtual services delivery. VeloCloud has received financing from investors including NEA, Venrock, March Capital Partners, Cisco Investments and The Fabric, and is headquartered in Mountain View, Calif. For more information, visit www.velocloud.com
Media Contact:
Rueburn Liang
Senior Marketing Manager
Netpluz Asia Pte Ltd
Phone: +65 6805 8917
Email: rueburn.liang@netpluz.asia